China to see balanced pork supply, demand around Spring Festival
BEIJING, Jan. 15 (Xinhua) -- China will see generally balanced pork supply and demand before and after the Spring Festival, the Ministry of Agriculture and Rural Affairs said Wednesday.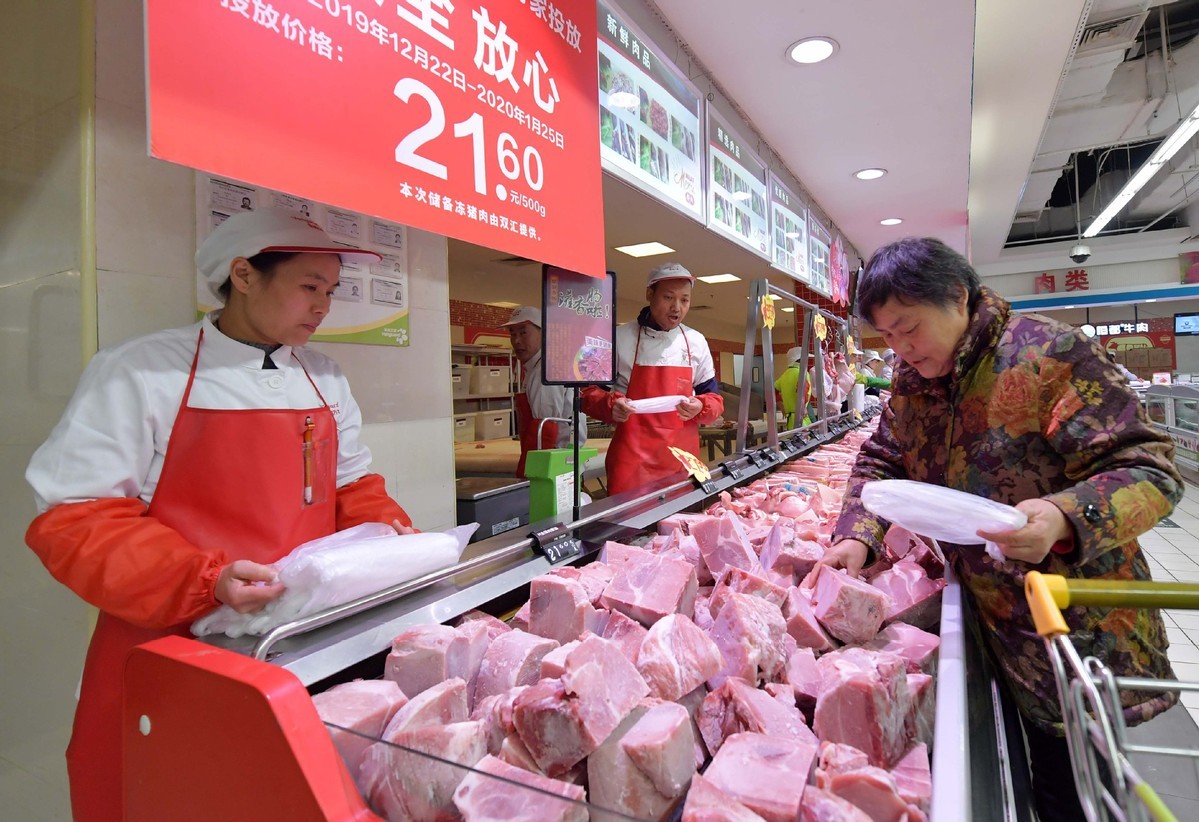 A pork vendor provides a shopper with plenty of choices at a supermarket in Nanchang, Jiangxi province, in late December. Local authorities released more frozen pork from national reserves to ensure there's enough for the upcoming holiday and keep prices stable. (Photo: Xinhua)
Various measures have been taken to restore hog production and ensure supplies for the upcoming Spring Festival, a peak time of pork consumption, said Wang Junxun, an official with the ministry, at a press conference.

With more hogs, state pork reserves and imported pork to hit the market, there is no basis for further increases in pork prices before the Spring Festival, Wang said.
China's production of beef, mutton, poultry, eggs and milk all rose last year, which helped cover the gap left by African swine fever and meet consumers' diversified demands, he added.
China's consumer price index, a main gauge of inflation, climbed 4.5 percent in December year on year, mainly driven by food prices.
Pork prices surged 97 percent year on year last month, slowing from the 110.2-percent growth seen in November.