China's top political advisor meets Cuban president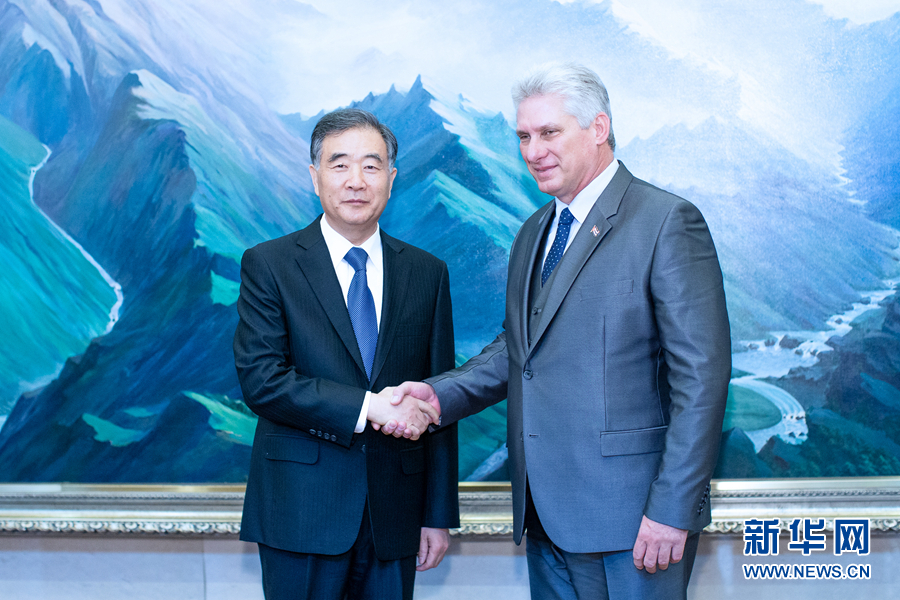 (Photo: Xinhua)
BEIJING, Nov. 7 (Xinhua) -- China's top political advisor Wang Yang met with visiting Cuban President Miguel Diaz-Canel here on Wednesday.
China and Cuba are good friends, good comrades and good brothers, said Wang, chairman of the National Committee of the Chinese People's Political Consultative Conference (CPPCC).
"China supports Cuba in its determination to explore a development path suited to its own national conditions," Wang said, adding that, no matter how situations change, China will firmly support deepening friendly cooperation with Cuba.
Noting that Chinese President Xi Jinping will hold talks with Diaz-Canel to jointly draw a blueprint for bilateral ties, Wang said China is willing to join hands with Cuba to implement the major consensuses reached by the two leaders to further advance bilateral relations.
"The CPPCC National Committee stands ready to maintain friendly exchanges with the Cuban side to communicate and learn from each other's experience of state governance," Wang said.
For his part, Diaz-Canel thanked China's long-term support for Cuba. He said the purpose of his visit is to continue and consolidate the traditional friendship between the two countries.
The Cuban leader said he looks forward to planning bilateral exchanges and cooperation in the future with President Xi.
The Cuban National Assembly of People's Power is ready to strengthen ties with the CPPCC National Committee, he said.