Podcast: Story in the Story (10/4/2018 Thu.)
People's Daily app
1538584542000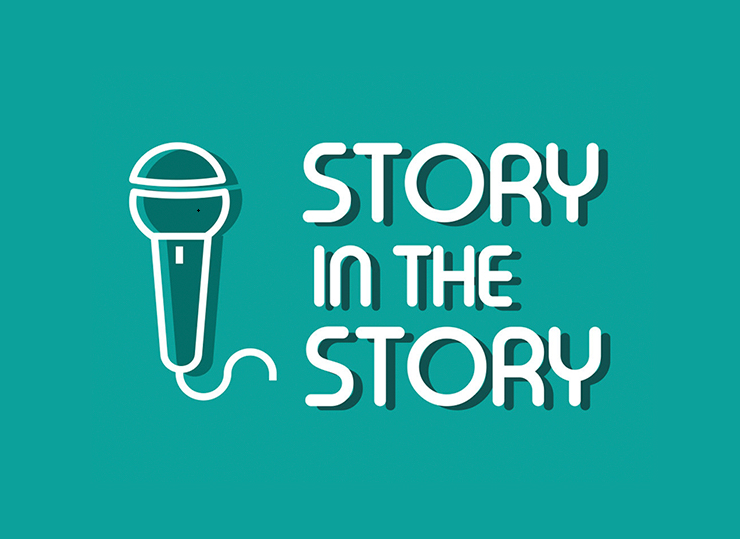 From the People's Daily app.
This is Story in the Story.
For a long time, China's relevant industries have yet to establish proper legal terms when it comes to inheriting virtual items due the complexities surrounding the issue.
Keeping up with the development and challenges of the modern information age as reflected in the General Provisions of the Civil Law officially implemented in October 2017 contains a rule protecting digital assets and private information.
Fang Zhengyu, a lawyer with the Shanghai Niu Mai Law Firm said the law only signifies a future space for such requests. But trivial issues regarding the measurement of their economic value and corresponding notarial service have a long way to develop.
Only physical money left in an account is allowed to be transferred after someone dies. Alibaba's Alipay and Tencent's WeChat Pay, China's two dominant mobile payment platforms, claimed publicly that they allow family members of the deceased to take over accounts even without pre-authorization, but only if they can prove their identity and provide proof that the deceased in question is a family member.
Similarly, Alibaba's Taobao has announced "divorce transfer" and "inheritance transfer" rules for shop owners to solve the segmentation or inheritance problems caused by divorce or death.
Filling the gap in this market, third-party services are helping with the transfer of digital assets and memories after a person has died.
Today's Story in the Story will look at the trend among China's younger generations who are preparing wills for their cyber-possessions. It will also look at how entrepreneurs are attempting to build a new industry chain in the Chinese market centered on digital-afterlife management.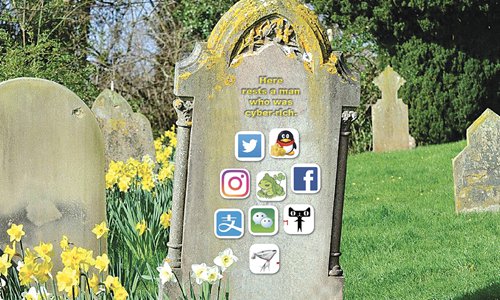 (Photo: IC - Global Times)
Lily Tong has repeatedly thought about what will happen to her "virtual son," a free-roaming frog she raised in a fashionable game app, after she dies.
With such concerns lingering in her mind, the 25-year-old decided to arrange a will to ensure her digital frog would be taken care of.
"My presence reaches so far into the cyberspace, so it is not surprising but imperative to include those irreplaceable footprints online during my estate-planning process. Yes, that sounds a bit early, but one's electronic possessions should surely get more attention from people in the digital age," Lily told the Global Times.
When it comes to the digital era, young Chinese inevitably start to plan ahead for the future of their digital assets. The issue of digital inheritance has become a newborn industry targeting post-1990s generation adults.
Gao Yang, director of the Notary Public Office of Wuxi, told the Global Times that more people now see digital assets as a part of their "inheritance," an intangible but valuable aspect of estates to include in their wills, though "the legislation has not caught up with the pace of demand."
He feels surprised to see a prominent tendency among youngsters as early as their 20s making a will.
Concerning the fate of her online presences, once she is no longer able to manage them, Lily Tong is planning to store passwords of her social media account, including family photos and diaries, in her will that her best friend could access after Lil y dies.
Other groups who have little tangible wealth to leave behind, such as students, also confirm the value of their online data and information over either its sentimental or monetary value.
In 2011, after a man in Liaoning Province was killed in a car accident, his wife wanted the photos and texts from his QQ mailbox but did not have the password.
When she contacted Tencent to gain access, she was denied because they company clearly states in its terms of service that "the user has only the right to use the QQ account but not as a property for inheritance or transfer."
Tencent mandates that QQ is owned by the company, and it has the right to close any account that has not been used within three months.
Buried under multiple pages of its user agreement are rigid terms that put the bereaved at a disadvantage.
However, this is slowly changing as services are emerging to help those who have lost a family member claim the digital assets that have been left behind.
Calling himself an "online mortician," Lin Dongping opened a microblog on Sina Weibo in 2011 for the bereaved by collecting and sorting out social records of the deceased, and also wrote obituaries following their social media footprints.
Posting more than 1,802 posts over the past eight years, the account has now gathered more than 320,000 followers. Visiting the accounts of the deceased, gathering footprints across their timeline, absorbing moments into the story of obituaries, and finally publishing the post to the public, Lin believes one's social network traces could come to best relieve family and friends, despite the risk of privacy intrusion.
In October 2016, a project called "Telling the Family" became the first service in China providing solutions to protect inheritance of digital assets, through storing account password clues. It targets digital users with concerns about unexpected death.
Telling the Family works to continually track the client's registered social media accounts through different methods. Once they detect that the account has been left unattended for a long time, they will take initiative to check with its emergency contacts, and then turn over clues or hints to fiduciaries for taking over the accounts if death has been confirmed.
The project leader, Xu Xiangpeng, revealed to the Beijing News that the service has attracted relevant government institutions looking to cooperate.
Xu suggests the management of virtual property is a demand point for the public, but remains vague, calling for entrepreneurs and policy-makers to push the issue forward.
"It is definitely important to protect digital heritage, which not only guarantees the integrity of digital property, but also provides a green way for the living to remember the deceased," said Liu Junhai, a law professor at Renmin University of China.
"Moreover, it will contribute to a crackdown on crimes, such as post-mortem identity theft or fraud," Liu added.
(Produced by Nancy Yan Xu, Lance Crayon, Raymond Mendoza and Terry Guanlin Li. Music by: bensound.com. Text from Global Times, Xinhua and People's Daily.)