China to conduct tourism safety check and rectification
BEIJING, April 3 (Xinhua) -- The Ministry of Culture and Tourism has asked for tourism safety inspection and rectification across the country, it said Wednesday.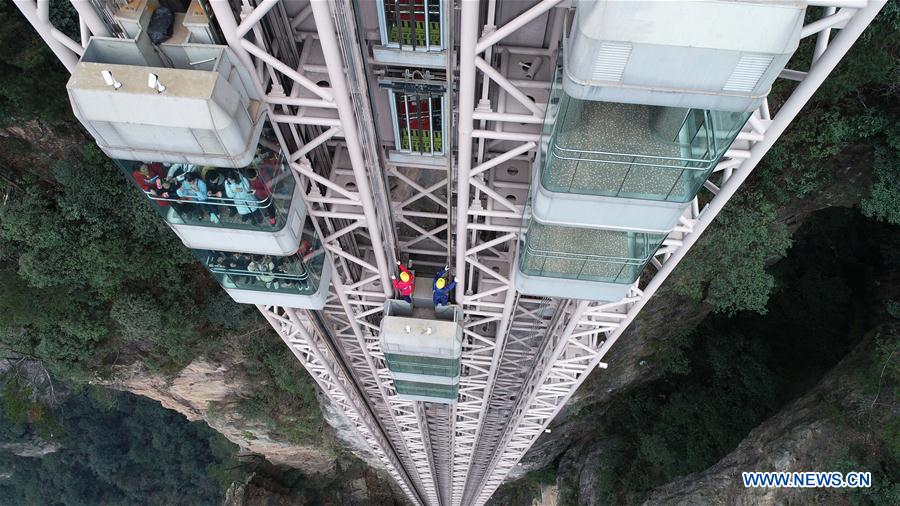 Staff members check the condition of an elevator at the Wulingyuan scenic area in Zhangjiajie City, central China's Hunan Province, Jan. 24, 2019. (Photo: Xinhua)
Qualification of chartered vehicles and drivers has to be strictly examined. Tour agencies are urged to pay close attention to flood conditions. Fire safety checks will also be conducted in Class A scenic areas.
The ministry also asks for enhanced safety checks on overseas tourist products and barring the sale of products with potential safety hazards.
The ministry stressed enhancing communication and coordination with public security, transportation, health and meteorological authorities and widely releasing warning information in a timely manner via television, the Internet and broadcasting.