A glimpse into the winning projects of China's 2018 National Science & Technology Awards
People's Daily app
1546942208000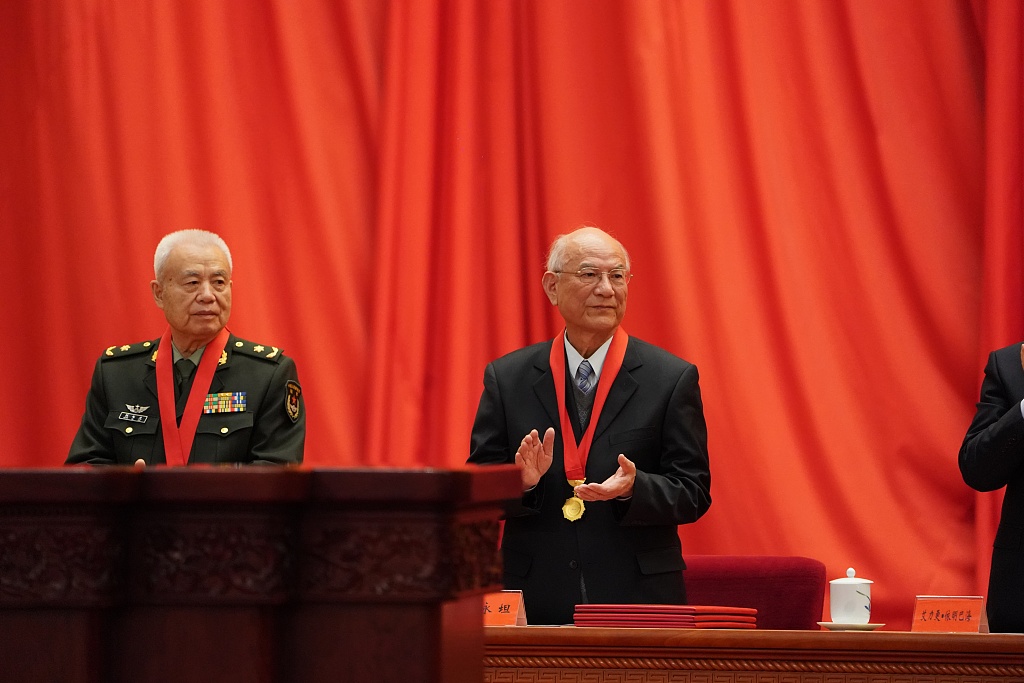 Radar expert Liu Yongtan (R) and defense engineer Major General Qian Qihu were honored with the 2018 State Preeminent Science and Technology Award — the nation's highest scientific award — in Beijing on Jan. 8, 2019. (Photo: VCG)
The 2018 National Science and Technology Awards were held on January 8, where 285 projects (nominees) were awarded. The average research time of these projects from approval to conclusion was 11.4 years, and the average time from conclusion to nomination was 4.4 years. Young and middle-aged researchers made up the majority of the awardees. The average age of the first accomplishers was 54.9, while the youngest first accomplisher was 38 years old.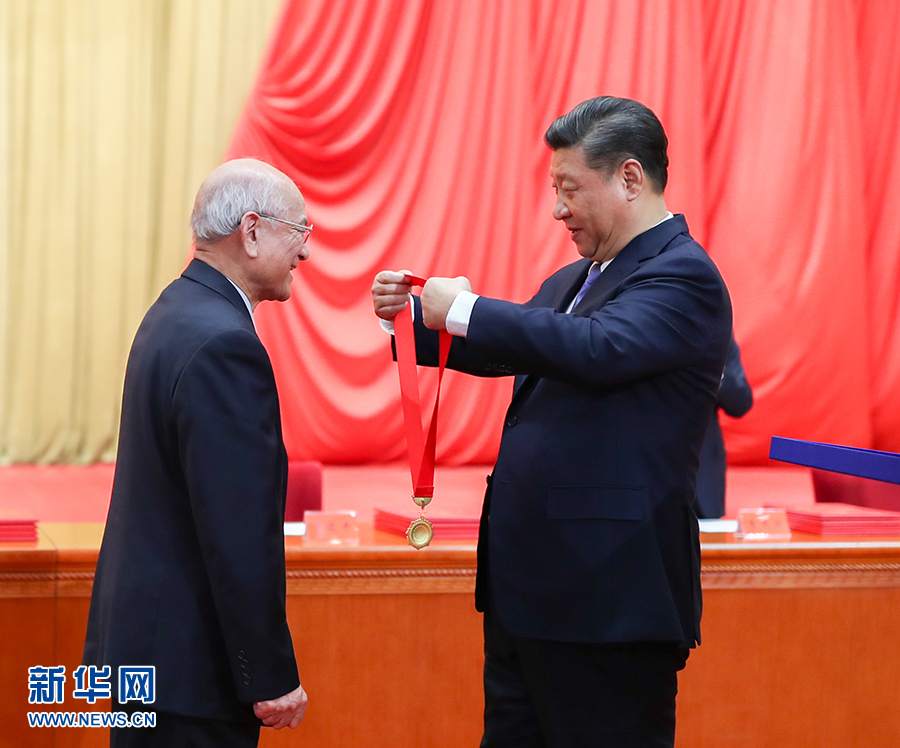 Photo: Xinhua
From the perspective of award-winning projects, these achievements cover all aspects of basic science and industrial technology, covering the main areas of national economic and social development, and the award-winning projects display four characteristics.
Photo: Xinhua
Firstly, the fundamental research have further improved the international influence of Chinese scientific power. The State Natural Science Award has generated First Prizes for 6 straight years, making major breakthroughs in physics after iron-based superconductors, multi-photon entanglements, and neutrino oscillations. The first ever observation of the quantum anomalous hall (QAH) effect accomplished by a team led by Xue Qikun at Tsinghua University was recognized as one of the most important findings in condensed matter physics.
Secondly, the continuous theoretical and technological innovation of traditional industries has offered technological support for industrial upgrading. For instance, PetroChina was the first to create the theoretical technology system of conglomerate oil reservoir exploration in concave fields. The company has broken the traditional theories that conglomerates are distributed along the basin fault zone, and found the world's largest mono block conglomerate oilfield in Mahu, northwestern China's Xinjiang Uygur Autonomous Region. The oilfield has added 1.24 billion tons of oil to the country's proved geological reserves. The theoretical results have been applied to gas and oil exploitation in PetroChina's exploratory areas in Xinjiang and Turpan-Hami basin, expanding new space for oil exploitation.
Thirdly, research results in ecological protection and clean energy have responded to the people's need for a better life. The research results in the field of ecological protection covered every aspect from source control, clean production, and end-of-pipe treatment to eco-environmental modification, from atmosphere and soil to water, and from daily life to industrial production.
Fourthly, more and more enterprises debuted at the awarding ceremony. Seventy-five percent of the 134 awarded projects under the State Scientific and Technological Progress Award were made up by enterprises, and one-third of them were initiated by enterprises. 303 prizewinners of the State Scientific and Technological Progress Award were enterprises, accounting for 47 percent of the total prizewinning units, in which the number of private enterprises exceeded that of the State-owned enterprises. The prominent status and guidance of enterprises in technological innovation have been largely enhanced.
(Compiled by Sun Wenyu)