Poyang Lake water level falls to lowest since records began
Global Times
1663980238000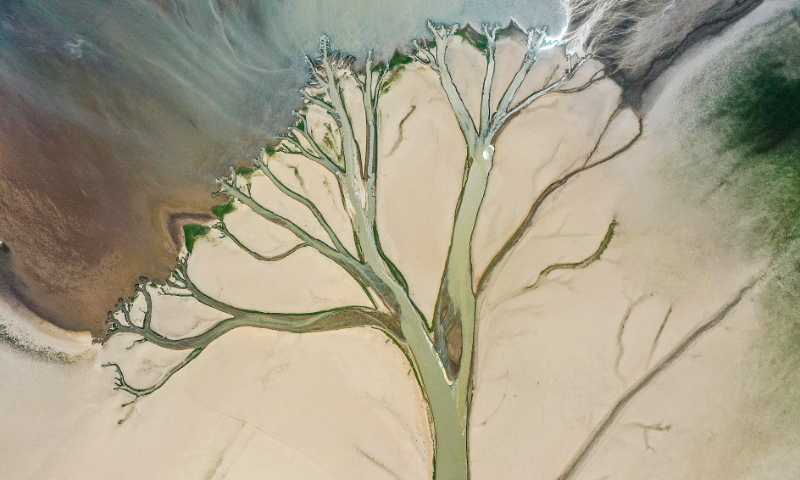 East China's Jiangxi Province issued a red alert for water supply for the first time after Poyang Lake, China's largest freshwater lake, saw its water level fall to the lowest since records began, the provincial government said on Friday.

The water level of Poyang Lake fell to 7.10 meters on Friday morning at a key monitoring spot - the lowest since records began in 1951 - down from 19.43 meters in June, according to statistics from Jiangxi's hydrological monitoring center, which attributed the drop to the recent high temperatures, a lack of rain and insufficient water inflow from the Yangtze River.
In the coming month, the water level of Poyang Lake is expected to continue to fall, said the hydrological center. The meteorological department predicted that most areas in Jiangxi Province would have no rain in late September, and the drought situation would continue to worsen.
At present, the surface area of Poyang Lake is only 244 square kilometers, down by more than 90 percent in the last 50 days, media reports said, citing an expert who predicted that if the drought continues, the water level may drop to 5.9 meters by October 8.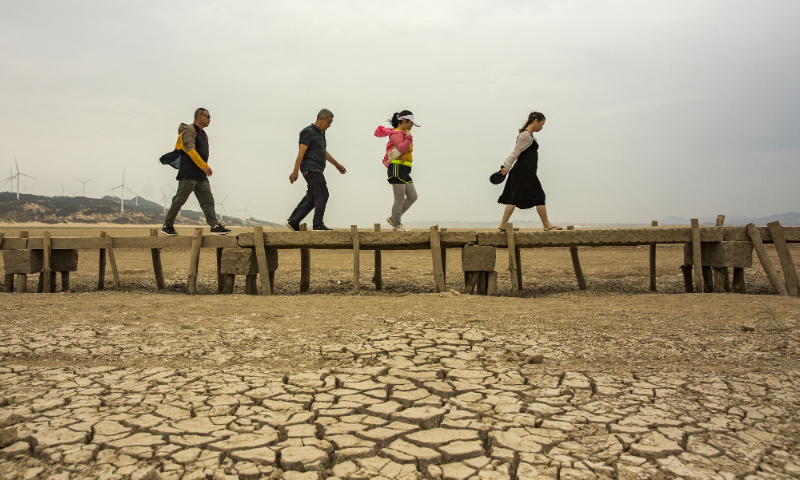 As part of Poyang Lake dried out and the lakebed was exposed to the air, some grasslands and sandy areas appeared. Also, a stone bridge built in the Ming Dynasty (1368-1644) appeared in Jiangxi's Duchang county.

The bridge, with a total length of 2,657 meters and made of granite, is a key protected cultural relic in Jiangxi. It used to be a passage for people to communicate along the two sides of the lake.
Since the beginning of July, Jiangxi has been suffering from drought. The rainfall has been 60 percent less than the average level, and the water inflow from the rivers has been nearly 60 percent less.
In view of the current severe drought situation, Jiangxi Province launched a provincial level IV disaster relief emergency response on September 18.
At present, measures are being taken in the severely affected areas such as drilling wells, pumping groundwater, artificial precipitation, water storage for farmland, emergency water delivery for fire-fighting and securing drinking water supplies.
All regions need to continue to strengthen drought relief, and strengthen water management for agriculture and urban and rural residents, said Jiangxi's provincial government on Friday.