Chinese naval hospital ship Peace Ark makes first visit to Mozambique
People's Daily
1510100715000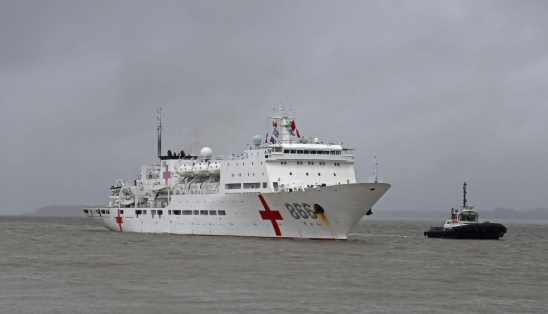 Maputo – Chinese navy hospital ship Peace Ark, on humanitarian Mission Harmony 2017, laid anchor in Maputo Port under the Task Group Commander Guan Bailin and Political Commissar Jin Yi. The eight-day goodwill visit marks the first time Peace Ark docks in Mozambique.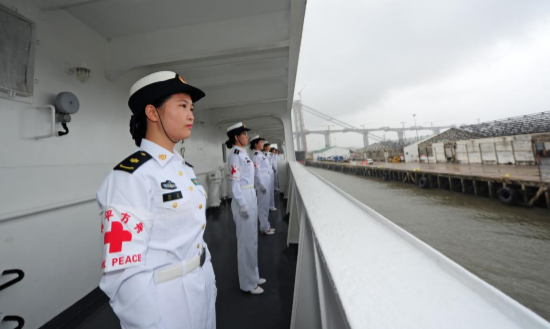 Peace Ark will provide an array of medical care for patients, and dispatch anti-pandemic teams to Chinese communities and professional camps.
A welcoming ceremony was held with more than 500 people attending, despite the rain, including Mozambican Navy inspector Mpazene, Chinese ambassador Su Jian, defense attaché Chang Xin, officers from the Mozambican Defense Ministry and staff, and other Chinese nationals and envoys.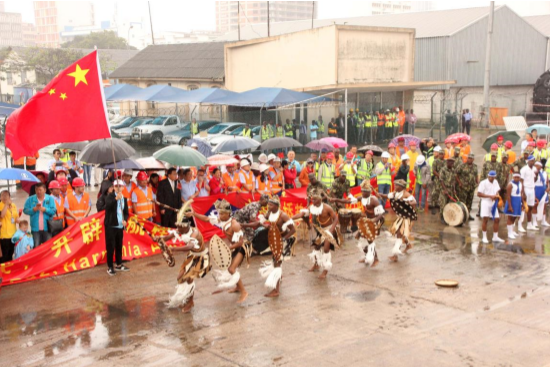 A deck reception will be hosted onboard Peace Ark. Sports events, such as football and basketball amity matches, will be conducted among the Chinese navy mission crew and Mozambican navy members.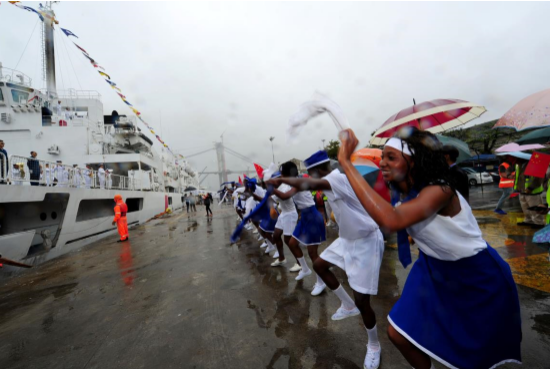 Peace Ark entered the Indian Ocean on October 31 from the Atlantic Ocean by transiting Cape of Good Hope, following completion of her visit to Angola, October 26.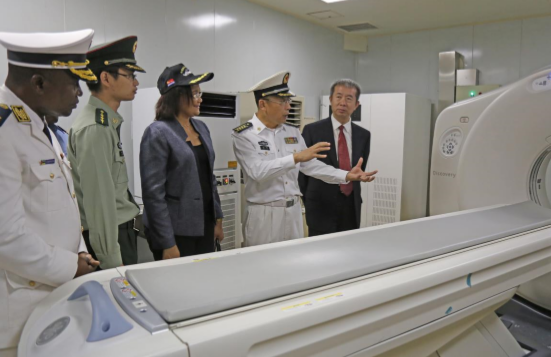 Hospital ship Peace Ark started her circum-Africa medical service July 26, and has visited Djibouti, Sierra Leone, Gabon, as well as the Republic of Congo and Angola.