Home prices see milder increases in China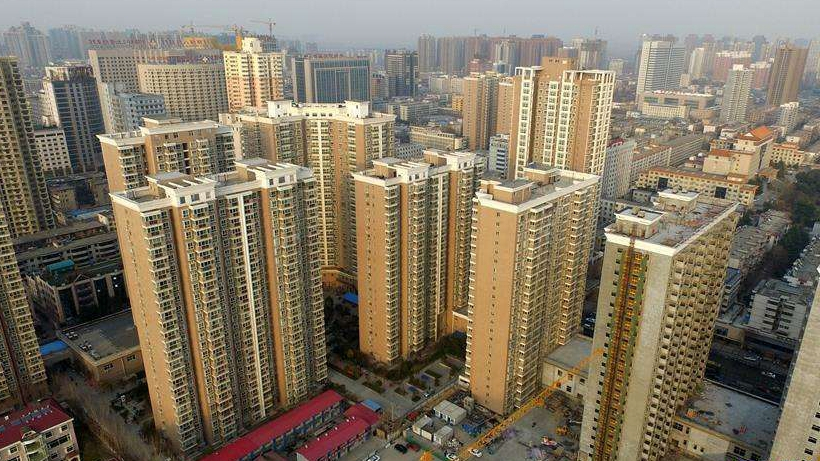 File photo: CGTN
BEIJING, March 16 (Xinhua) -- China continued to see a generally stable housing market in February, with home prices in 70 major cities showing milder month-on-month increases, official data showed Monday.
Twenty-one of the 70 cities reported month-on-month new home price gains, shrinking from 47 cities in January, data from the National Bureau of Statistics (NBS) showed.
New home prices in four first-tier cities -- Beijing, Shanghai, Shenzhen and Guangzhou -- stayed unchanged month on month in February, compared with a 0.4-percent growth registered in January.
The country's second-tier cities saw a month-on-month increase of 0.1 percent in new home prices, down 0.1 percentage point from the previous month, while third-tier cities also witnessed a mild month-on-month rise of 0.1 percent in new home prices, compared with a 0.4-percent increase reported in January.
Prices of resold housing in first-tier cities edged up month on month, though at a slower pace, while prices remained flat in second-tier cities and fell slightly in third-tier cities month on month.
"Although the unexpected novel coronavirus outbreak has had a noticeable bearing on the country's property market, authorities have introduced a slew of policies and measures to maintain an overall stable real estate market," said Kong Peng, a senior NBS statistician.
Cities including Suzhou, Nanchang, Jinan and Haikou have unveiled targeted policies to help property firms tide over. The policies include credit support, financing cost cuts and deferred payment of land transfer fees.
The NBS data also showed that China's investment in property development plunged 16.3 percent year on year during the first two months. Investment in residential buildings fell 16 percent from a year earlier.
Despite mounting downward economic pressures, Chinese authorities continued to pledge a tight lid on housing market speculation.
Reiterating the principle that "housing is for living in, not for speculation," said NBS spokesperson Mao Shengyong at a press conference Monday, adding that in accordance with the requirements of high-quality development, short-term policies to support the property market are not among the government's stimulus options.
Chinese property developers and realtors have been biting the bullet with grit and wit to survive and thrive. Some adopted virtual reality salesrooms and livestream marketing, while others announced price cuts to lure customers.
China Evergrande Group, one of the largest developers in China, offered a 25-percent discount for all property sales from Feb. 18 to 29 and lowered its housing deposit threshold from 5,000 yuan (about 714 U.S. dollars) to 2,000 yuan starting March.
Zhang Bo, a researcher with 58.com, an online marketplace, expressed optimism in the property sector. "There have been signs of reviving with a sharp rebound in online house searches in February. Although the increases in property transaction prices will continue to moderate, the turnover is expected to pick up in the near future."
Zhang Dawei, a chief analyst with the real estate agency Centaline Property, said more policies are needed to stimulate market demand, and more local governments should adopt new measures to stabilize the property sector and economy.