China resolutely opposes US' export control measures
chinadaily.com.cn
1588246650000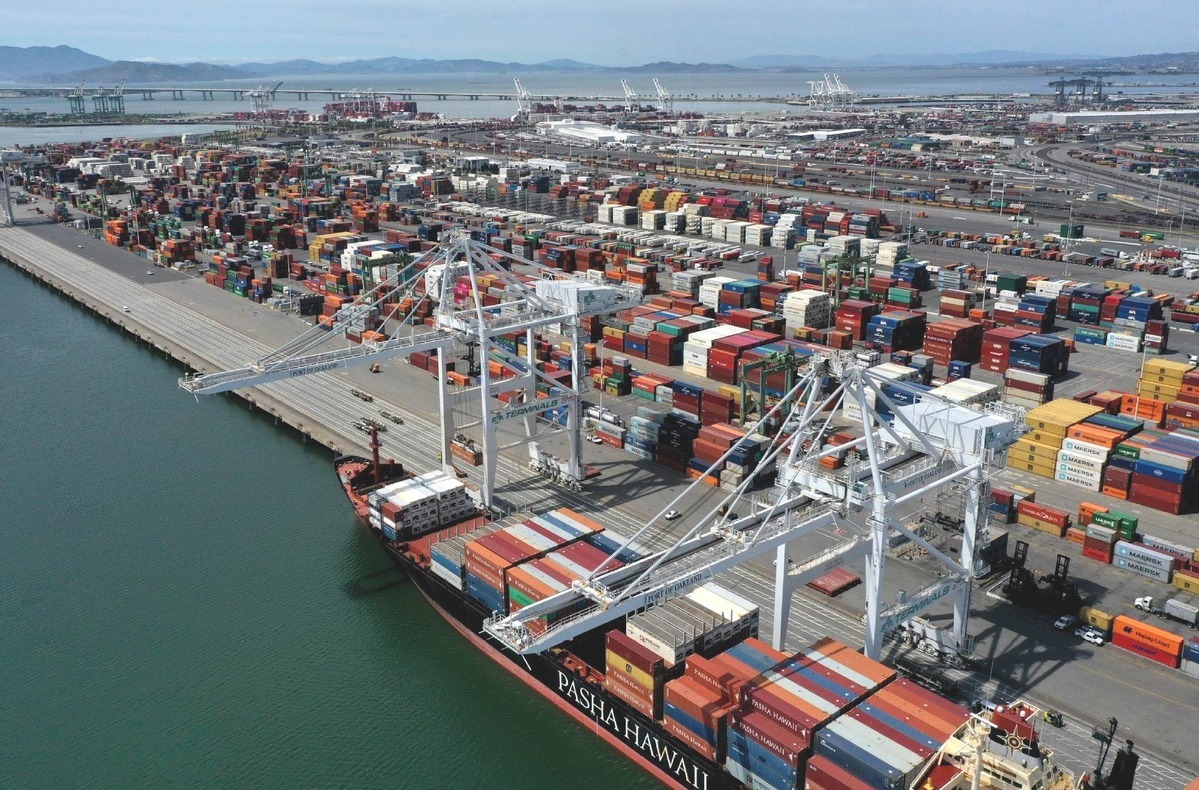 A container ship sits at the Port of Oakand in California, the United States, on April 29, 2020. (Photo: Agencies)
China has always resolutely opposed the export control measures misused by the United States, as it not only hampers normal trade and cooperation activities between trading partners, but also damages the interests of US companies involved in related areas, the Ministry of Commerce said on Thursday.
The ministry's comments came after the Bureau of Industry and Security under the US Department of Commerce announced new rules earlier this week that will toughen up the export of certain high-tech technologies to importers in China as it worries that Chinese users might transfer them into military use.
The rules, published in the Federal Register on Tuesday, cover a range of products that will require review by the US government before being allowed for export.
As the whole world is fighting against the COVID-19 outbreak to mitigate the virus' impact on their economic growth, governments across the world are responsible for creating convenient conditions for companies to conduct normal trade activities, rather than creating obstacles, said Gao Feng, the ministry's spokesman.
Gao said China hopes that the US will stop wrong practices and ensure the legitimate rights and interests of companies in both countries, as well as make pragmatic efforts to push the economy back to a healthy development track.