Tsinghua launches intl version of its online education platform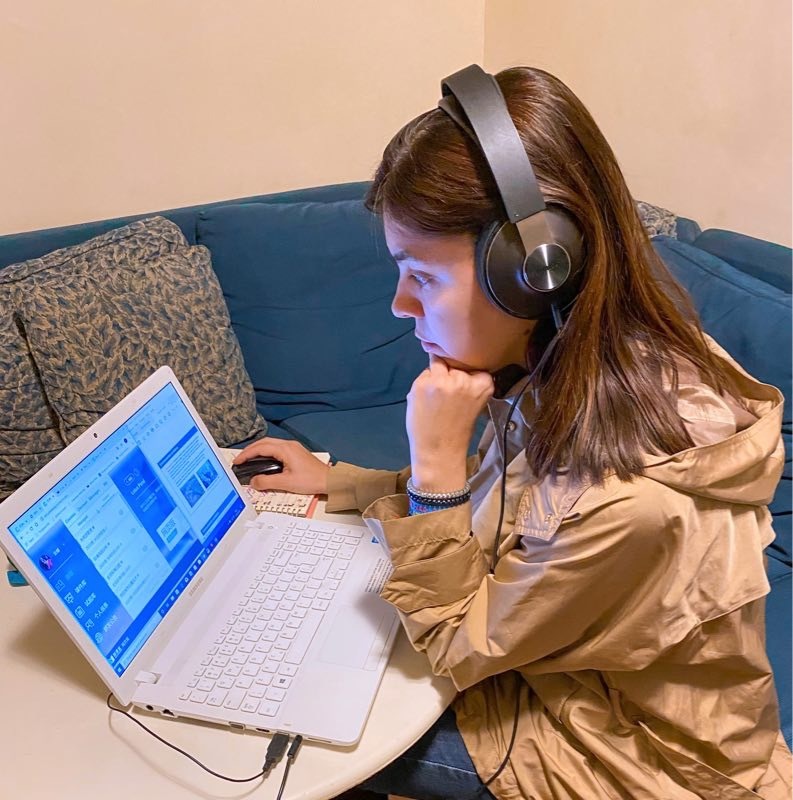 A student listens to an online course by Tsinghua University. (Photo: China Daily)
XuetangX, China's first and largest massive online open course platform initiated by Tsinghua University, launched its international version on Monday.
Wu Yan, director of the Higher Education Department of the Ministry of Education, said this platform is free for all college students and learners from all over the world during the COVID-19 outbreak.
As a major higher education power, Chinese universities should have the ability and responsibility to provide the best online teaching experience and resources to college students and learners from all over the world, he said.
Wang Shuaiguo, president of XuetangX, said the international version of XuetangX only has an English interface. Platform interface in other languages including Russian, Spanish, French and Japanese, will be rolled-out very soon, he said.
Yang Bin, vice-president and provost of Tsinghua University, said Tsinghua is undergoing a rapid transformation from the traditional teaching model to the online education model during the pandemic.
As of early April, a total of 1,454 colleges and universities have opened online courses and more than 950,000 teachers have offered 942,000 online courses, with 1.18 billion students participating in such courses, according to the Ministry of Education.
The number of online MOOC courses on China's online education platforms increased by 5,000 to 23,000 in the first quarter of this year, the ministry said.