Beijing police intensify effort to fight against telecom fraud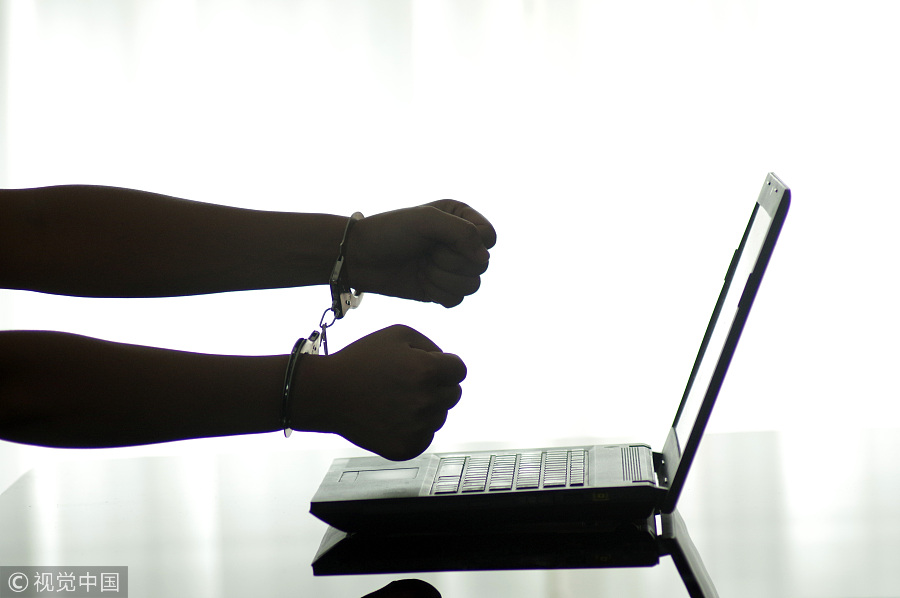 Telecom and internet fraud is a new type of crime that emerges with the boom in internet technologies. (Photo: VCG)
Beijing police will intensify efforts against telecom fraud by enhancing cooperation with financial institutes and internet enterprises to fight these crimes more effectively and accurately.
Statistics provided by the Beijing Public Security Bureau on Wednesday showed that the city's police officers solved more than 500 telecom fraud cases, up 17 percent year-on-year, and caught more than 1,000 suspects, an increase of 1.8 percent year-on-year, from January to June.
The anti-fraud fight helped local people avoid a loss of about 760 million yuan ($108 million) in the first six months of this year, it added.
"We found that many telecom fraud cases were conducted by groups with clear work division, and lots of suspects did the swindling in the guise of helping others deal with affairs related to loans or credit cards or fake transactions," said Zang Xuemin, deputy head of the bureau's criminal investigation department.
In June, 19 groups were broken up and 205 suspects were captured for their role in telecom fraud across the city, Zang revealed at a news conference on criminal investigation held by the bureau on Wednesday.
On June 13, for example, police officers in Changping, Fengtai and Daxing districts busted five groups and detained 72 people on suspicion of telecom fraud. Devices for the alleged fraud, such as laptops, mobile phones and software, were also seized, he said.
Given that more telecom swindlers have applied technologies while conducting fraud, the bureau set up a center with banks, mobile network operators and technology enterprises in 2015 to effectively combat the crime.
"Next, we'll strengthen our countermeasures and make our anti-fraud systems more accurate," said Wang Qi, another bureau official.
While intensifying efforts in the fight against swindling, the capital's police have also increased cooperation to combat transnational telecom frauds.
On June 7, for instance, 94 Taiwan residents suspected of telecom fraud were returned to the Chinese mainland from Spain. It was the first time that Chinese police took a group of telecom fraud suspects from Europe, the bureau said.
Amid the battle against telecom fraud, the authority also launched crackdowns against burglaries and organized crime during this period to provide residents with a sense of security and to maintain social stability, a statement from the bureau added.
From January to June, the bureau solved more than 33,000 criminal cases, and increase of 5.6 percent year-on-year, and captured more than 26,000 suspects, up 2.7 percent, according to the statistic.