National security authorities warn Chinese to be alert to foreign spies
Global Times
1555608091000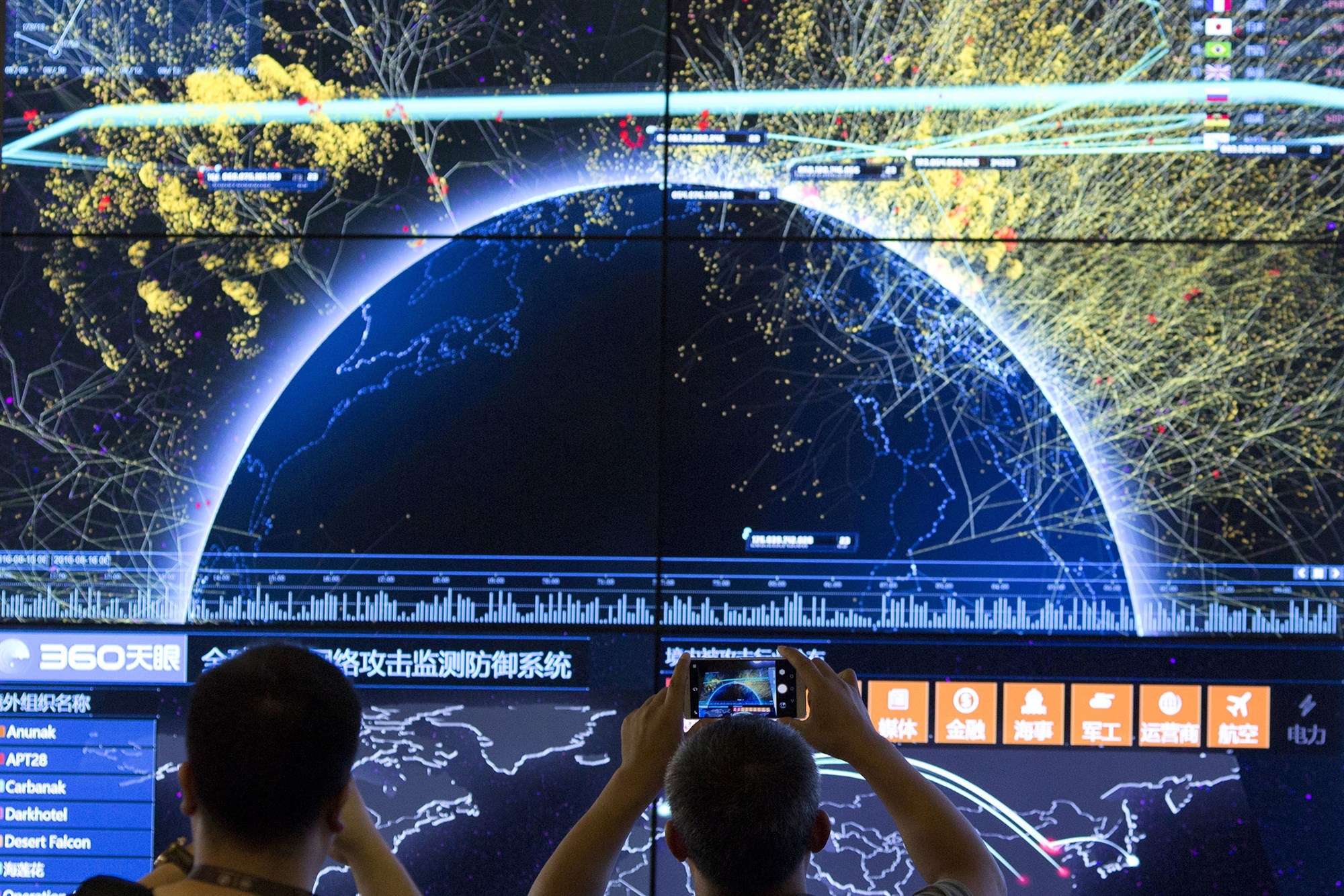 An attendee takes a photo of a visualization of global internet attacks during the 4th China Internet Security Conference in Beijing on August 16, 2016. (Photo: AP)
China's national security authorities announced three cases of cyber attacks from foreign spies to steal China's intelligence information, and reminded Chinese citizens to enhance their awareness of safeguarding cyber security.
Foreign spy intelligence agencies made China the main target of stealing secret information and cyber attacks through computers, emails and other methods since China's international status has significantly improved in recent years, the Xinhua News Agency reported on Thursday.
For instance, a network technology company (whose name was not mentioned in the report), which is an important provider of email system security products in China, has been attacked several times by three international spy agencies since 2014.
The company stored a lot of sensitive information, including clients' identification into their intranet server so that employees can check and use it anytime. However, their security and confidentiality system is outdated and is not strictly enforced, which led to many security flaws.
The hackers stole a lot of sensitive information because of those flaws, which also poses a threat to national security.
The foreign spy intelligence agencies not only attack network technology companies, but also stole confidential aerial topographic maps. The computer of an employee from a local agricultural bureau was hacked by foreign spies, which lead to the leak of confidential maps.
Some employees in the authority illegally used the mailbox to transmit confidential documents, and the foreign spy intelligence agency stole a large amount of data stored in the mailbox containing the distribution information of the frontier troops, which has endangered national security. Relevant officials and employees were held accountable, the Xinhua News Agency reported.
Monday marks the country's 4th National Security Education Day. This year's promotional activities also focus on raising public awareness on cyber security. Media reported that most people's cyber security awareness is still weak, so education is needed, an anonymous expert told the Global Times on Thursday.