China vows to strengthen defense after US warship navigation in the South China Sea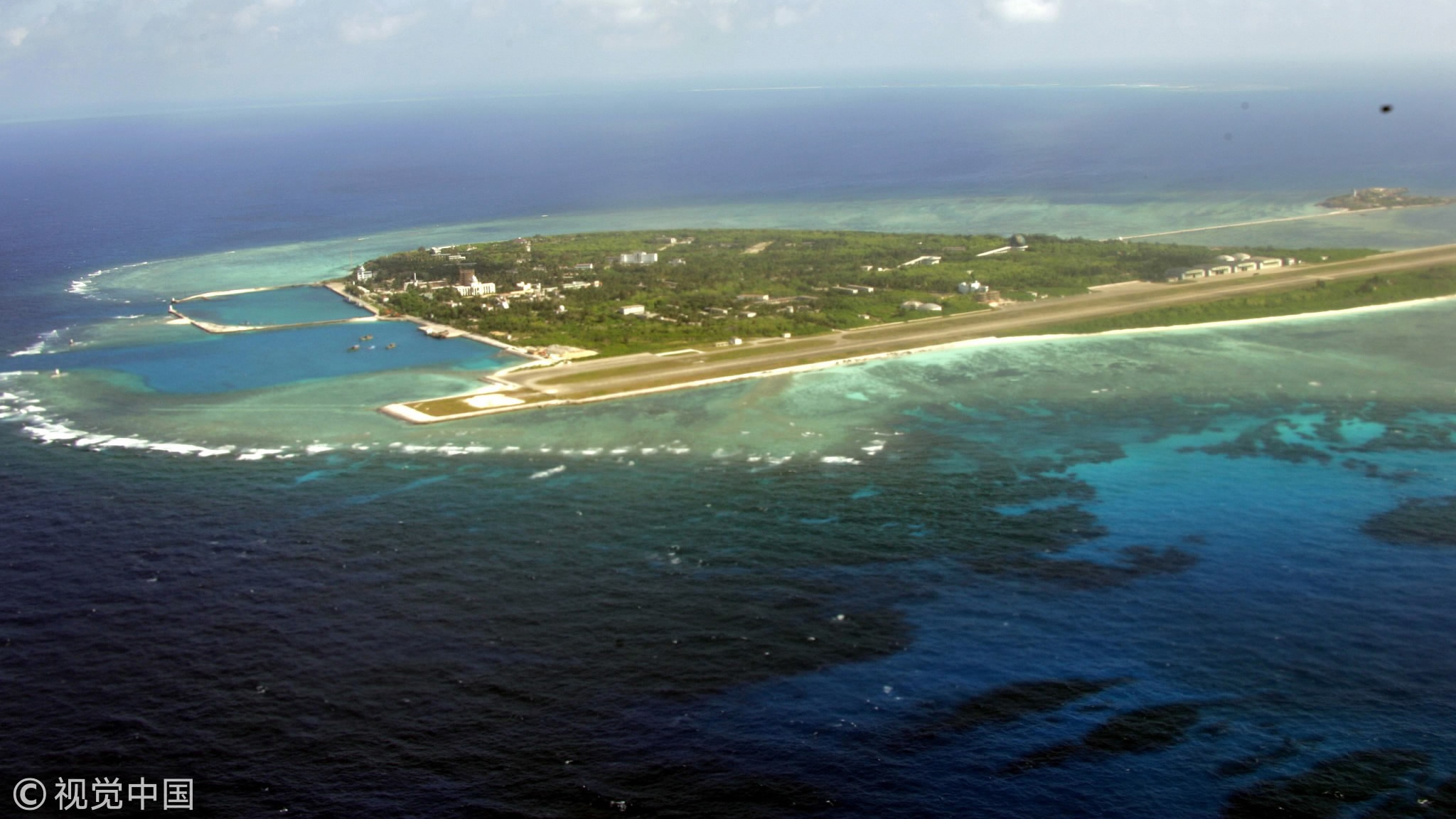 (Photo : CGTN)
China's Defense Ministry said China will strengthen its defense capability and defend its sovereignty and territory, days after a US Navy destroyer carried out a "freedom of navigation" operation in the disputed South China Sea.
China's sovereignty over the islands and their surrounding waters in the South China Sea is beyond question, the ministry spokesman Ren Guoqiang said on Thursday's briefing.
China resolutely opposes the US action, as they harm military relations between the two countries, causing close encounters between the countries' air forces and navies, which could lead to misjudgment and even accidents, Ren said.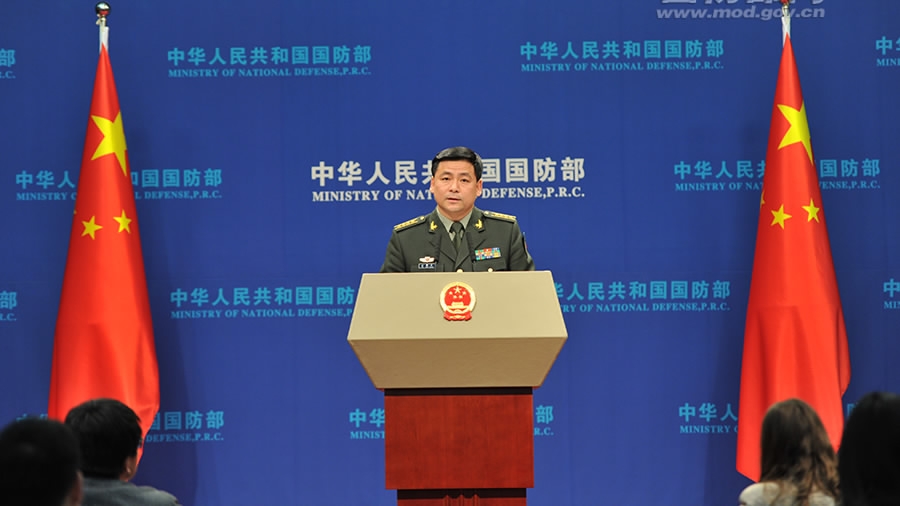 Defense Ministry spokesman Ren Guoqiang briefs media on March 29, 2018. (Photo: CGTN)
On March 23, a guided missile destroyer, the USS Mustin, arbitrarily entered waters surrounding islands and reefs in the South China Sea. Two Chinese vessels later identified it and warned it off, Ren said.
It is the second US navigation in two months. On Jan. 17, the USS Hopper, a guided missile destroyer, made an arbitrary entry into the waters surrounding Huangyan Island in the South China Sea.
Ren said such behavior is a serious political and military provocation, which will only drive the Chinese military to continue to improve its defense capabilities.
Earlier this week, Reuters reported that dozens of Chinese naval ships are conducting exercises with an aircraft carrier in a large drill off Hainan Island in the South China Sea. Satellite photos acquired by Reuters showed at least 40 ships and submarines flanking the carrier Liaoning in the exercises.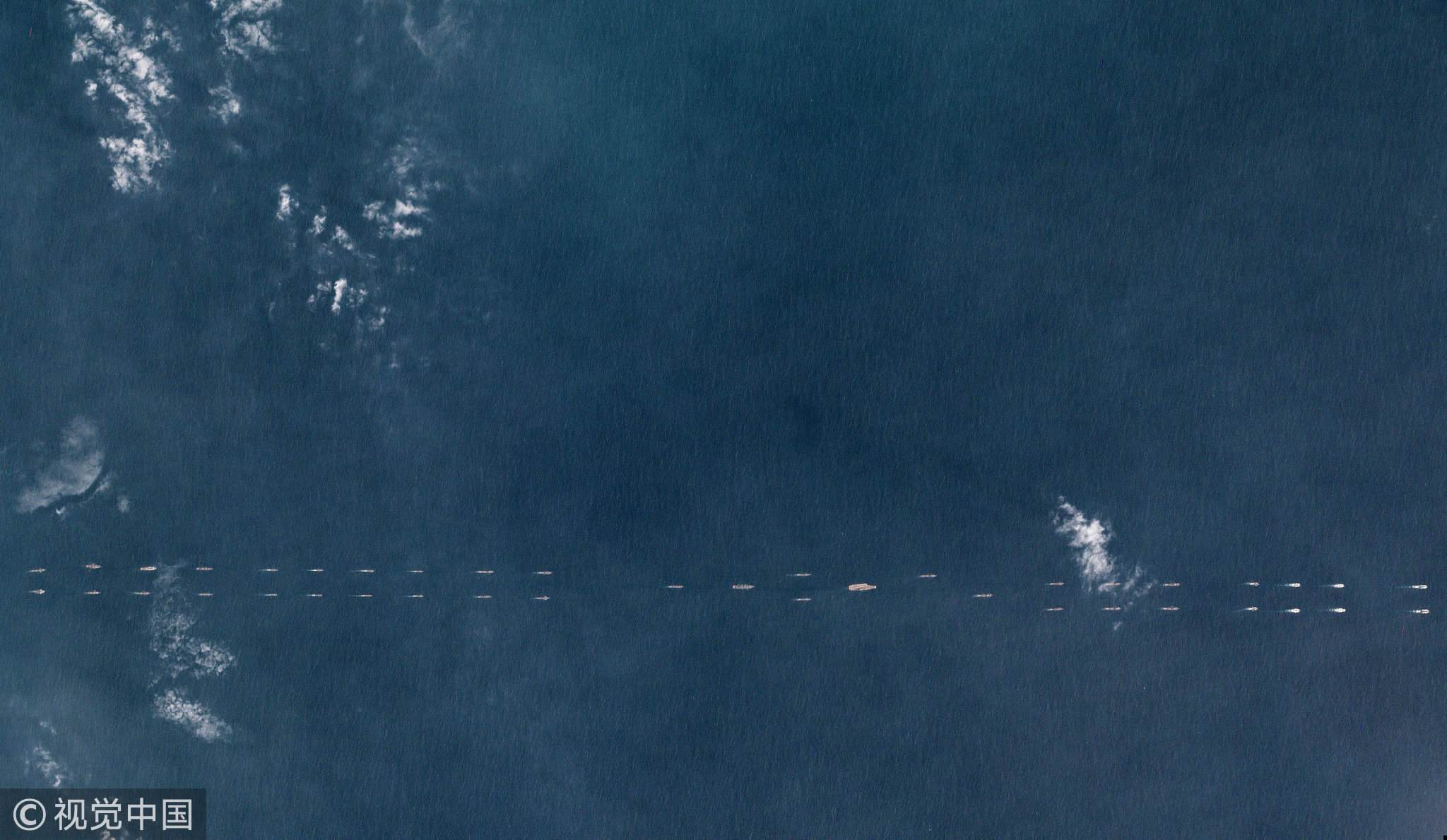 Satellite photo dated March 26, 2018, shows Chinese ships south of Hainan. (Photo: VCG)
When answering the questions concerning the naval drill, the spokesman said the drill is planned and routine to increase the military capability, and it is not designated to target any specific countries, he said.
China's Navy will update the movement on the Liaoning aircraft carrier, he added.
Ren also told reporters that China and the US are discussing the details of US Defense Secretary Jim Mattis's visit to China.