Much work remains in Sino-US trade negotiations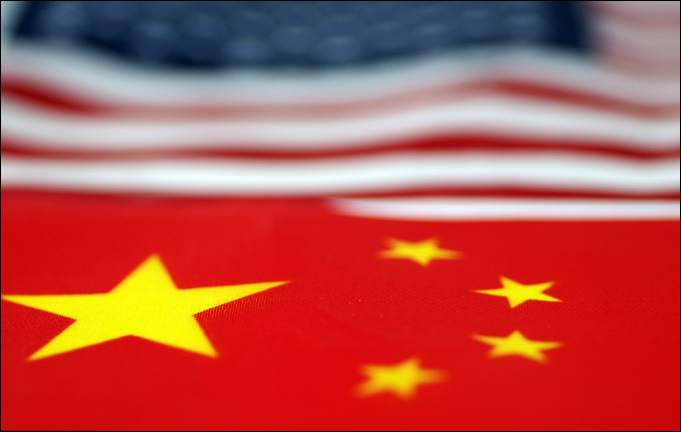 (Photo: China Daily)
China and the United States have made new progress in negotiating the text of an economic and trade deal, but much work remains to be done, the Ministry of Commerce said on Thursday.
Negotiating teams from the two countries are hashing out the text of the deal, including an enforcement mechanism, on the basis of mutual respect and benefit, said Gao Feng, ministry spokesman.
The remarks came as the world's two biggest economies have been intensifying their consultations and aiming to break the deadlock in a timely manner.
In the most recent round of trade consultations, the negotiators discussed technology transfers, protection of intellectual property rights, nontariff measures, the service sector, agriculture, trade imbalances and enforcement mechanisms, according to earlier reports.
The American Chamber of Commerce in China said in a recent white paper that the US business community in China, long an advocate of good bilateral relations, can no longer be relied on to be a positive anchor.
Gao cited data to rebut that view and urged AmCham China to evaluate China's market access and business environment for foreign investors in a "comprehensive, objective and fair" way.
The ministry's data showed that US investment in China jumped 71.3 percent year-on-year in the first three months of this year. In 2018, US investment increased 7.7 percent year-on-year.
Gao said expansion of the investment figures fully demonstrates that US companies continue to be optimistic about the market and accelerate the pace of investing in China.
Gao cited another survey published in February by AmCham China that showed that most US companies with operations in China said they have continued to see their revenues grow there.
Gao said the ministry will maintain close contact with foreign enterprises and business associations, and continuously improve China's business environment.
China's trade with the US amounted to 815.86 billion yuan ($121.7 billion) between January and March, a decrease of 11 percent year-on-year, according to the General Administration of Customs.
In March, Sino-US trade climbed 0.1 percent to 291.35 billion yuan, the administration said.
Li Kuiwen, spokesman for the customs authority, said trade tensions between the two countries have had certain impacts on companies' operations, but the impact is "generally controllable".
Li said economic and trade cooperation remains the ballast of Sino-US relations, and he is hopeful that China and the US will achieve mutually beneficial results.