China opposes US proposal to boycott Beijing Winter Olympics: FM
Global Times
1623161810000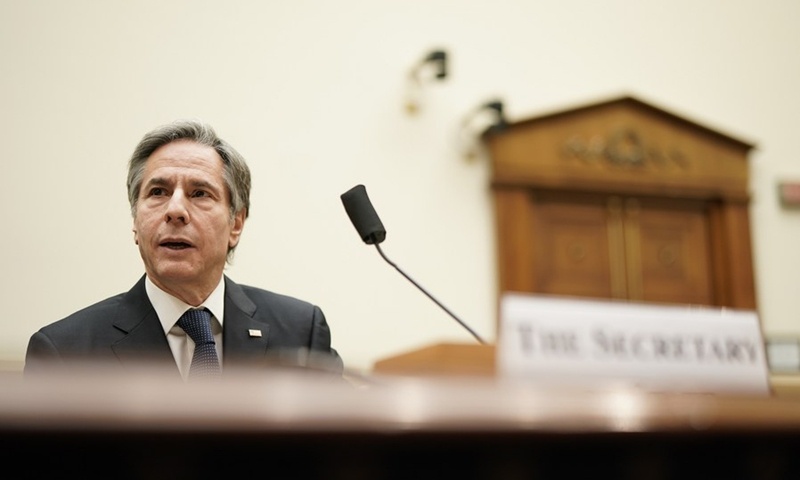 China firmly opposes any proposal by the US to boycott the Beijing Winter Olympics in the name of so-called human rights issues, China's Foreign Ministry spokesperson Zhao Lijian said in response to remarks by US Secretary of State Antony Blinken, in which Blinken said he would consult with US allies about a boycott of the 2022 Beijing Winter Olympics.
Zhao noted that all sectors in the international community, including governments and the Olympic Committees in many countries as well as the International Olympic Committee, have shown clear opposition to such wrong practices by the US.
Blinken told a congressional hearing in Washington on Monday that the US is consulting "very closely" with its allies and other countries to forge a "common approach" on a possible boycott with regard to the Beijing Winter Olympics, citing so-called "human rights concerns."
More on such practices will "come in weeks," Blinken said.
China has stressed on many occasions that politicizing sports goes against the spirit of the Olympic Charter and harms the interests of athletes worldwide and the international Olympic cause, Zhao said.
The US has continued to talk up a possible boycott of the Beijing Winter Olympics under false pretenses like "human rights abuses" by the Chinese government, especially the so-called "genocide" and "force labor" against Uygurs in Northwest China's Xinjiang Uygur Autonomous Region.
In May, US House Speaker Nancy Pelosi called for a "diplomatic boycott" of the 2022 event over the so-called "persecution" of Uygur people.
Some US individual's personal statements are full of lies and fake information and represent a typical American farce that is bound to fail, Zhao said in a press conference on May 19.
He noted that such practices will only expose US' real intention of using human rights issues to divert attention from its own historical and present human rights crimes, disclose the US' motive of containing China's development under the guise of so-called human rights issues, and expose the hypocrisy of the US' so-called democracy and human rights.