Factbox: China's fight against novel coronavirus outbreak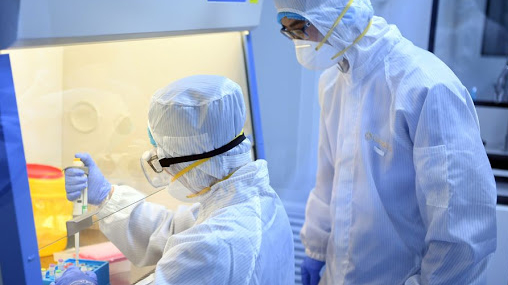 File photo: CGTN
BEIJING, April 16 (Xinhua) -- Here are the latest developments on the novel coronavirus disease (COVID-19) in China:
-- A total of 46 new confirmed COVID-19 cases were reported on the Chinese mainland Wednesday, of which 34 were imported.
Twelve new domestically transmitted cases were reported, five of which were reported in Guangdong Province, four in Heilongjiang Province and three in Beijing.
No death was reported Wednesday on the mainland.
-- A total of 76 COVID-19 patients were discharged from hospitals Wednesday on the Chinese mainland.
As of Wednesday, the mainland had reported a total of 1,534 imported cases.
The overall confirmed cases on the mainland had reached 82,341 by Wednesday and 77,892 patients had been discharged after recovery.
Altogether 3,342 people had died of the disease.
-- No new confirmed cases of COVID-19 and no new deaths from the virus were reported in central China's Hubei Province Wednesday.
The province had 620 asymptomatic cases under medical observation by Wednesday.
-- Northeast China's Heilongjiang Province Wednesday reported four new confirmed COVID-19 cases transmitted locally and 16 new confirmed cases from overseas.
By Wednesday, Heilongjiang had reported a total of 356 confirmed imported COVID-19 cases.
-- Shanghai reported six imported cases of COVID-19 Wednesday.
A total of 289 imported cases had been reported in Shanghai by Wednesday.
On Wednesday, no new locally transmitted COVID-19 cases were reported in Shanghai.
-- A 12-member team of Chinese medical experts on Thursday left for Burkina Faso in Africa from north China's Tianjin Municipality, to help with the fight against the novel coronavirus.