Structural upgrade in exports, imports boosts trade between China and Russia
Global Times
1555432918000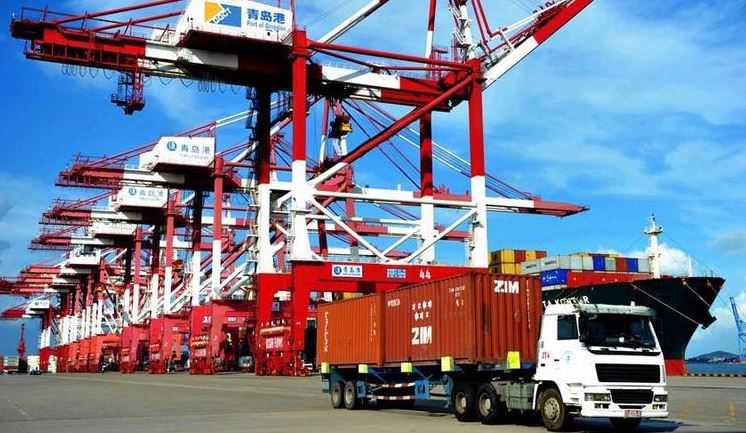 (Photo: China Daily)

China's trade with Russia could be further boosted as bilateral goods trade is undergoing a structural upgrade amid downward economic pressure and stagnant global trade, said industry insiders at the economic forum at the 125th Canton Fair in Guangzhou, capital of South China's Guangdong Province on Tuesday.

The stable growth in bilateral trade between China and Russia, according to Sun Zhuangzhi, director of the Institute of Russia, Eastern Europe and Central Asia Studies in the Chinese Academy of Social Sciences, is the result of high-level cooperation and an upgrade in the export and import business.

At the ongoing Canton Fair, more than 6,000 buyers from Russia came, representing an annual increase of 6.4 percent from last year.

The year of 2018 witnessed stable growth in the trade between China and Russia, and provided a driving force in China's foreign trade. In 2018, trade between the two countries was more than $100 billion, according to data released by the Ministry of Commerce in January.

"In the past, the Chinese exports to Russia were mostly household products with little added value," Sun said. "Now there is structural upgrade in the industry, with a growing trend of brand building and localizing production among Chinese companies in Russia, resulting in a significant increase in China's exports to Russia, especially in the e-commerce sector."

E-commerce between China and Russia in 2013 was 36 million euros ($40.8 million), but the number exceeded 338 million euros in 2018. Companies including smartphone manufacturers Xiaomi and Huawei have already established offices in Russia, aiming to build a stronger brand among the locals.

The growth can also be attributed to the high-level cooperation between the two countries, especially facilitated by a series of preferential governmental export policies, including Russia's efforts to simplify the declaration process at customs.

Belonogov Yevgeny, secretary of the Russian Embassy in China, said at the forum that the Russian customs has been making efforts to make the declaration process as simple as possible by establishing an electronic declaration system to reduce the cost of shipping for Chinese exporters. By 2020, electronic declarations are expected to make up 90 percent of declarations from China to Russia, according to Yevgeny.

The booming trade partnership between China and Russia will have a stabilizing effect on the performance of the Chinese economy in the future, according to Jia Kang, chief economist with the China Academy of New Supply-side Economics.

"For now, the Chinese economy has outperformed some forecasts earlier this year, with the IMF predicting GDP growth will be 6.3 percent in comparison to the previously predicted 6.2 percent,"Jia said. "Stable trade with Russia will continue to contribute to a stable performance in 2019."