Shenzhen's self-quarantined residents to undergo virus testing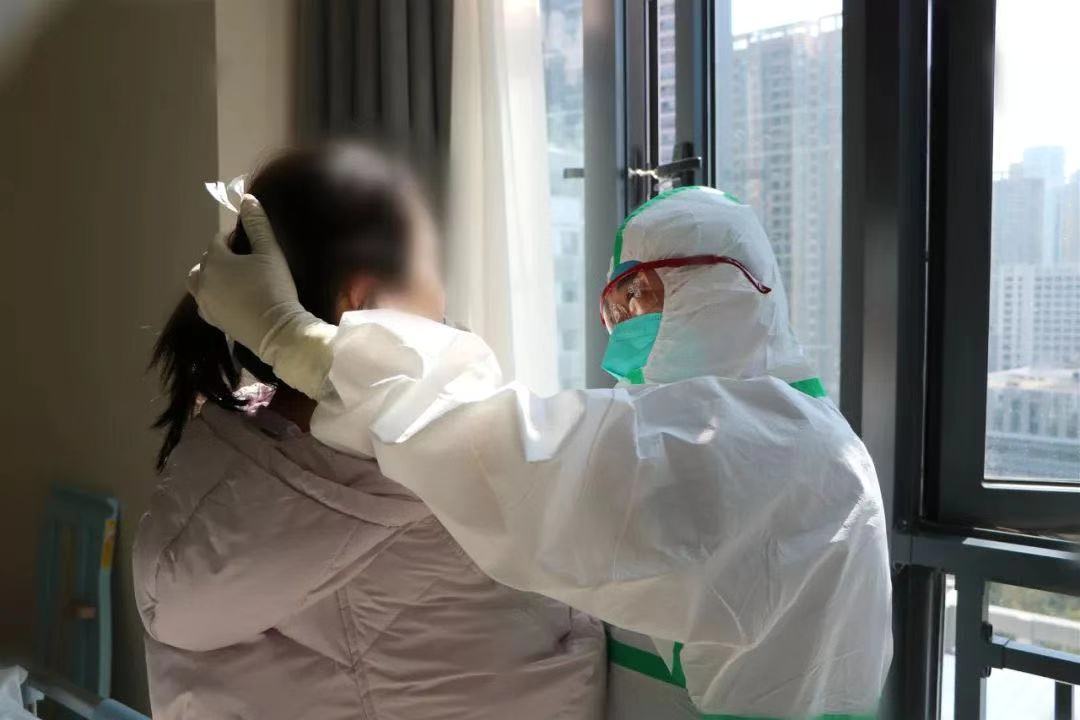 A self-quarantined resident under medical observation in Shenzhen, South China's Guangdong province, receives a free nucleic acid test to tell whether she is infected with the novel coronavirus. (Photo: China Daily)
All self-quarantined residents under medical observation in Shenzhen, South China's Guangdong province, are required to receive a free nucleic acid tests provided by the local government to determine whether they are infected with the novel coronavirus.
The six-day diagnostic operation began on Wednesday and aims to cover all of those who have been instructed to remain self-quarantined at home under medical observation. That includes those coming to Shenzhen from Central China's Hubei province, the epicenter of the outbreak of the virus, over the past 14 days, and those having close contact with people that have been confirmed as being infected by the virus, according to the city's public health commission.
It is expected to not only help those needing to know about their health conditions, but also assist the local government and public health department in obtaining the latest first-hand information on epidemic situations of the city.
To win people's support, the diagnostic test administrator has been providing detailed information to the public through various channels.
If the initial testing results are positive, the tested person will be transferred to the Third People's Hospital of Shenzhen, a designated hospital for treating the illness.
Meanwhile, the Disease Control and Prevention Department will at once initiate an investigation into the person's recent close contacts, and sterilize places where infected persons had recently been.
There were 391 confirmed infections in the city as of Wednesday and 233 public places have been sterilized.