Four sentenced in illegal fundraising case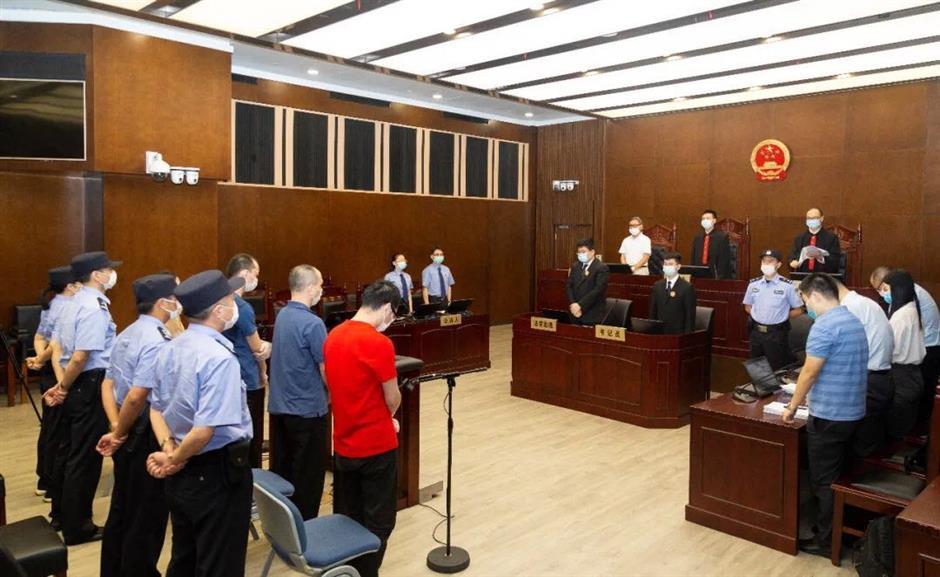 The hearing of an illegal fundraising case is held at Shanghai No. 1 Intermediate People's Court on Tuesday.
Four people were sentenced to between 11 years and six months to 13 years and six months for illegal fundraising through fraud involving 10.3 billion yuan (US$1.5 billion), a city's intermediate court said on Tuesday.
They were also fined between 500,000 yuan and 1 million yuan each, it said.
According to an investigation, a man named Lin Changli used his three financial companies for illegal fundraising with four core employees since August 2017.
They published fake investment projects on the Internet and promised annual interest rates of between 6 and 18 percent to investors, the Shanghai No. 1 Intermediate People's Court said.
They also held many offline activities such as trips and promotional meetings to attract investors.
As of July 2018, over 50,000 people had been cheated. Among them, more than 10,000 people lost over 1.3 billion yuan, the court said.
It said the authorities are still recovering the lost money for the victims. It added that Lin hasn't been arrested yet and further investigation is ongoing.