China-Malaysia economic ties unaffected by project cancelation: spokesman
People's Daily app
1534864831000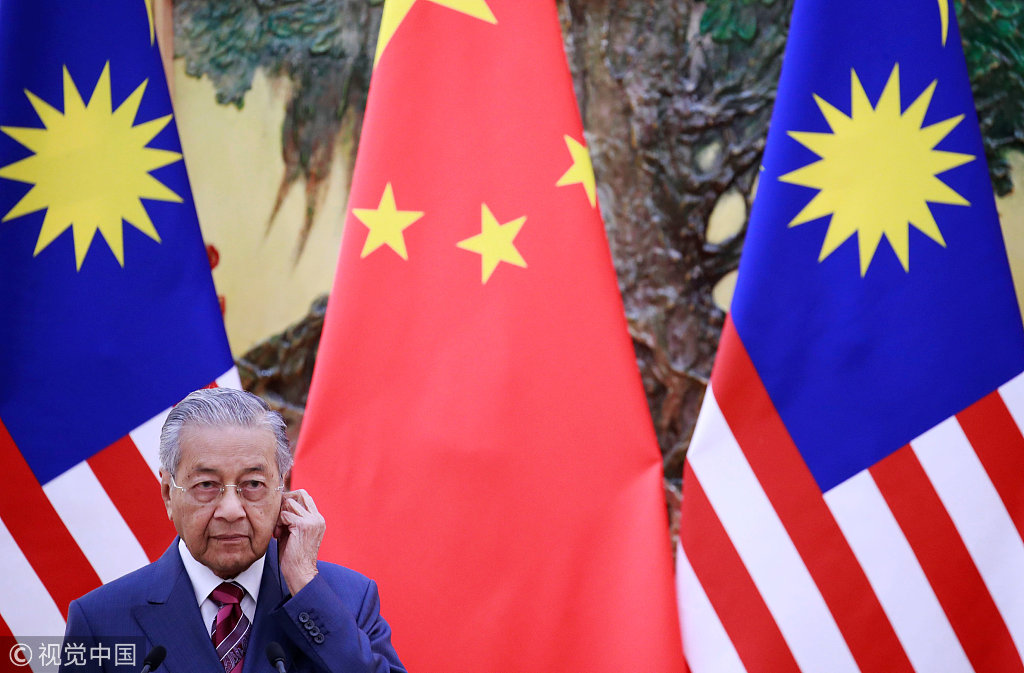 Malaysia's Prime Minister Mahathir Mohamad attends a news conference at the Great Hall of the People in Beijing, China, August, 20, 2018. (Photo: VCG)
Despite a temporary setback, China remains optimistic about the prospect of its cooperation with Malaysia. A Chinese spokesman said the two countries' economic and trade ties are unaffected by the suspension of China-funded projects.
When wrapping up his first China trip after re-election as Malaysian prime minister, Mahathir Mohamad told media in Beijing that some Chinese-supported projects will be canceled until such time as Malaysia can afford them.

The momentum is still positive in the economic and trade cooperation between China and Malaysia. However, the trajectories of any bilateral relationship in the world won't remain smooth all the time, and disagreement will emerge from time to time, Lu Kang, spokesman with Chinese Foreign Affairs Ministry, said at a regular media briefing in Beijing.

China and Malaysia have agreed that they should iron out their differences over cooperation through friendly consultations for the long-term development of the bilateral relationship, stressed Lu, adding that is a significant consensus reached during Mahathir's visit.

While meeting with Chinese President Xi Jinping on Monday, Mahathir reaffirmed that his country's friendly policy toward China remains unchanged and China is welcome to invest more in Malaysia.