Flight opens new freight route to Europe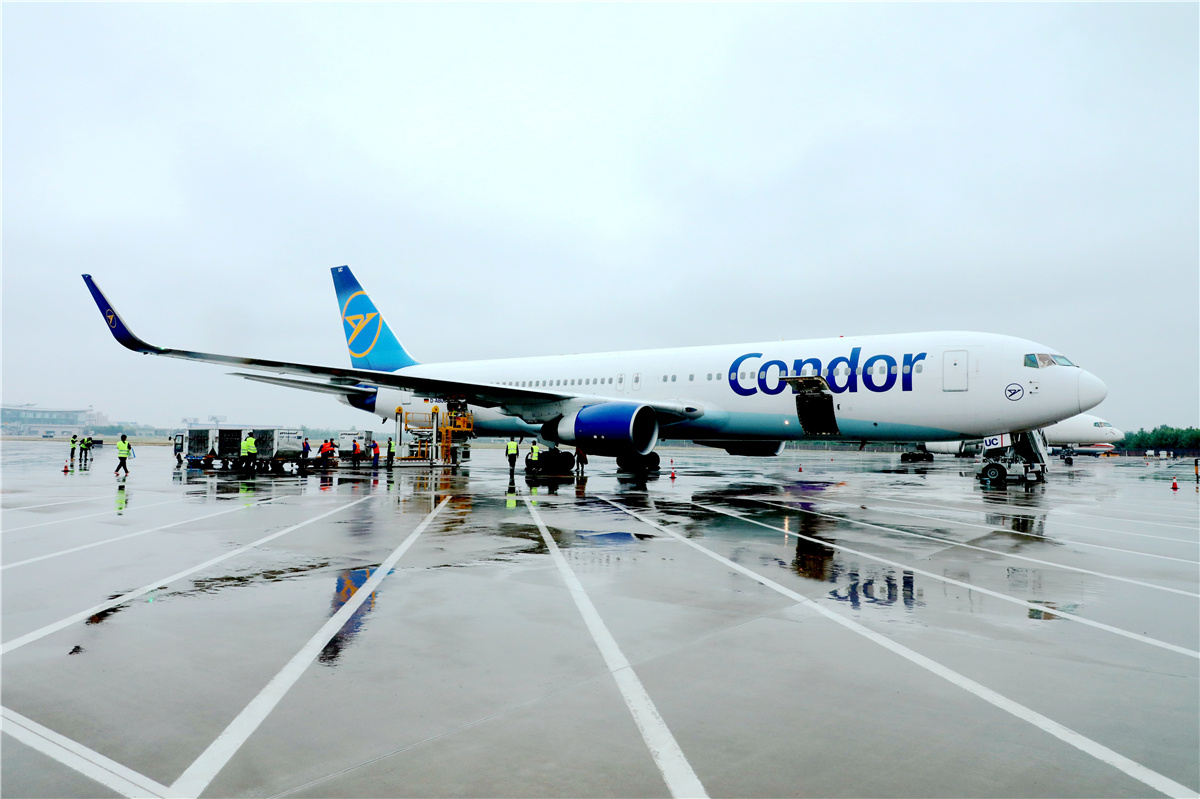 An air freighter carrying 9.3 metric tons of medical supplies prepares to take off from Shijiazhuang Zhengding International Airport in Shijiazhuang, Hebei province on Friday. (Photo provided to chinadaily.com.cn)
An air freighter carrying 9.3 metric tons of medical supplies took off from Shijiazhuang Zhengding International Airport in Shijiazhuang, Hebei province, on Friday and arrived at Frankfurt Airport in Germany the next day, kicking off a regular air freight route from the province to European countries.
Aboard the freighter, operated by Condor, an airline based in Frankfurt, were nearly 1,000 boxes of medical products purchased from cities in China, including face masks and infrared temperature guns, to be used in Europe in fighting COVID-19. Condor is planning four flights each week.
This is the second international route to be opened from Shijiazhuang this year for transporting freight overseas. The first was to Kyrgyzstan, according to Hebei Airport Management Holding Co, the airport's manager.
In the near future, more international routes will be opened, including to the Netherlands and the Philippines. International freight routes are helpful for domestic enterprises that conduct foreign trade and can fill medical needs, it said.
The air freight is part of Shijiazhuang's role in the national strategy involving the coordinated development of Beijing, Tianjin and Hebei province — to turn the province into an important national logistics base.