Ex-National Energy Administration head charged with bribery
People's Daily app
1557215919000
Nur Bekri, former head of the National Energy Administration, has been charged for taking bribes, according to the procuratorial organ Tuesday.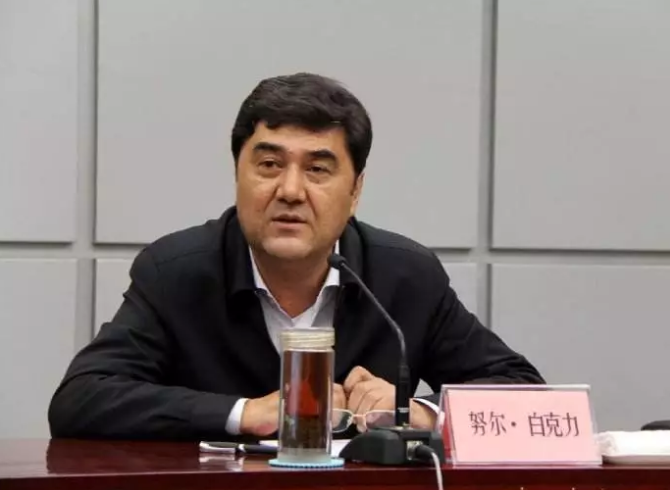 File photo
Conducted by the National Supervision Commission, the investigation of Bekri was approved by the Supreme People's Procuratorate and handed to the People's Procuratorate of Shenyang, Liaoning Province for review and prosecution. The Shenyang People's Procuratorate has filed a public prosecution with the Shenyang Intermediate People's Court.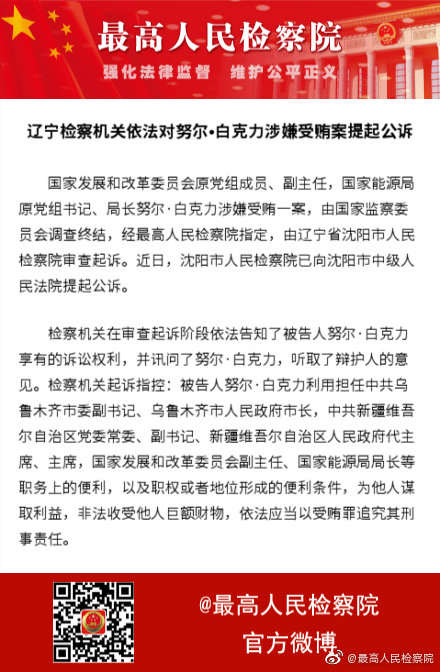 (Photo via Weibo)
The procuratorial organ said Bekri had sought benefits for others and illegally accepted huge amounts of property by using his position. It said he should be investigated for criminal liability for taking bribes.
Nur Bekri was also former deputy head of the National Development and Reform Commission.