China opposes US long-arm jurisdiction on Chinese banks
People's Daily app
1561464963000
China opposes the long-arm jurisdiction on Chinese financial institutions by the US, according to China's Ministry of Foreign Affairs at a press briefing Tuesday.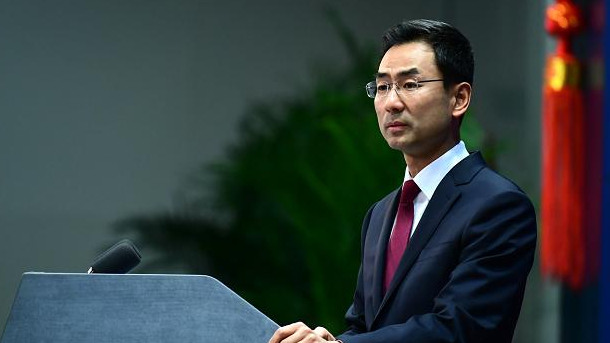 (File Photo: CGTN)
Geng Shuang, the spokesperson of the ministry, made the remarks in response to a report saying Chinese banks may face US restrictions because they were held in contempt on the implementation of DPRK-related resolutions.
Geng stressed that the Chinese government has always implemented the resolutions passed by the UN Security Council in a serious manner.
"We not only require financial institutions and individuals to strictly abide by UN sanctions resolutions, but also consistently require the branches of Chinese financial institutions overseas to strictly abide by local laws and regulations, operate in accordance with laws and regulations and cooperate with local justice and law enforcement agencies on their regulatory actions," said Geng.
"At the same time, we have consistently opposed the so-called long-arm jurisdiction of the US on Chinese companies. We hope that the US will strengthen bilateral cooperation with all countries in the fields of financial supervision, including information exchange in accordance with the domestic laws of all countries, and address issues on the cross-border sharing of information through mutual legal assistance and regulatory cooperation channels," Geng added.
China Merchants Bank (CMB), Bank of Communications (BOCOM) and Shanghai Pudong Development Bank, issued statements separately Tuesday afternoon, all saying that they have not been subject to investigations or regulations for alleged violations of any sanctions laws.
The Chinese banks mentioned in their statements that cross-border judicial assistance should be conducted in accordance with the stipulations in the mutual legal assistance agreement signed between Chfina and the US.