Allegations of Chinese hacking in Ukraine irresponsible and not credible: Embassy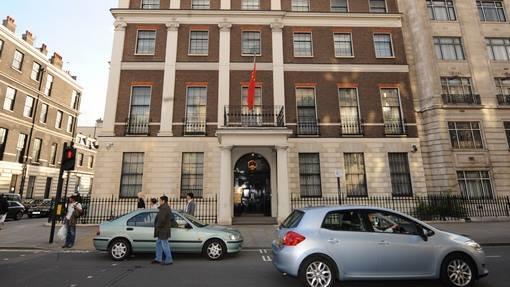 Allegations of Chinese hacking in Ukraine, published by British newspaper The Times on Friday, are irresponsible and not credible, a spokesperson for the Chinese embassy in the UK said on Monday.
The spokesperson noted Ukraine has stated it had not shared any official information with The Times and that no investigation was underway.
"It must be pointed out that for a time The Times reports on China have been untrue, deliberately distorting and even slanderous," the spokesperson said. "This seriously runs counter to the professional ethics of journalism and misleads the readers, so we strongly condemn this wrong practice."
The spokesperson made the remarks in response to a media query regarding a report published by The Times, citing a source in Ukraine's security service (SBU), claiming that China staged a huge cyber attack on Ukraine before Russia's "special military operation" began.
"As for China's position on the Ukraine issue... China is always a force for safeguarding world peace. We have always been for peace and against war, assessed the situation on the merits of the issue itself, and taken an independent position in a just and objective manner."
China has proposed a plan to solve the crisis, which stresses the pressing priority is for all sides to jointly support the parties involved to have dialogue and negotiation that will produce results, lead to peace and prevent the situation from worsening, the spokesperson noted.
To achieve an enduring solution, it is imperative for the relevant sides to reject the Cold War mentality, refrain from bloc confrontation, and build through negotiation a truly balanced, effective and sustainable regional security architecture, so as to achieve long-term stability on the European continent, the spokesperson continued.
"We will never accept any external coercion or pressure, and we oppose any groundless accusation against China," the spokesperson said, adding that China always stands on the side of peace and on the right side of history.