Firm suspends production for 3 months after vaccine scandal
Global Times
1532594190000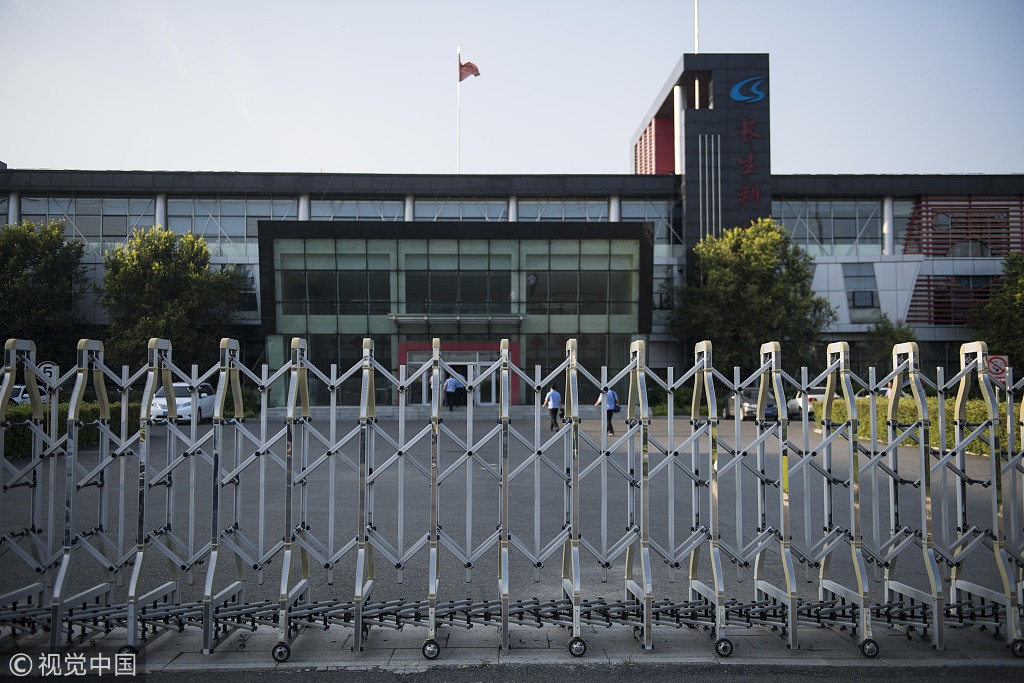 (Photo: VCG)
The vaccine manufacturer that enraged the public for producing invalid rabies vaccines said on Wednesday that it has halted production and cannot operate in the next three months after 15 of its employees were detained.
The Changsheng Biotechnology Corporation, one of the country's major producers of children's vaccines, confirmed on Wednesday it would suspend operations for three months.
Based in Changchun, Northeastern China's Jilin Province, the company has been accused of illegally manufacturing fake and invalid rabies vaccines for human use, as well as substandard DPT vaccines against diphtheria, pertussis or whooping cough, and tetanus for children.
The news came after police detained 15 people from the company on Tuesday, including Gao Junfang, the company chairman.
After the company was exposed for producing invalid vaccines, another vaccine company, the Wuhan Institute of Biological Product Co., Ltd. was reportedly selling 400,000 substandard DPT vaccines in Chongqing and Hebei Province, according to a China National Radio report on Wednesday.
The Hebei authority had confirmed the information but the Chongqing government failed to comment as of press time, the report said.
China has 40 vaccine manufacturers capable of producing 60 types of vaccines to prevent 34 types of infectious diseases. Domestic vaccines account for more than 95 percent of vaccinations, The Beijing News reported.
Experts said domestically-manufactured vaccines and imported vaccines are virtually identical, but that the domestic ones are cheaper, the report said.