Wuhan investigates, screens for COVID-19 as 2 in Hebei outbreak visited city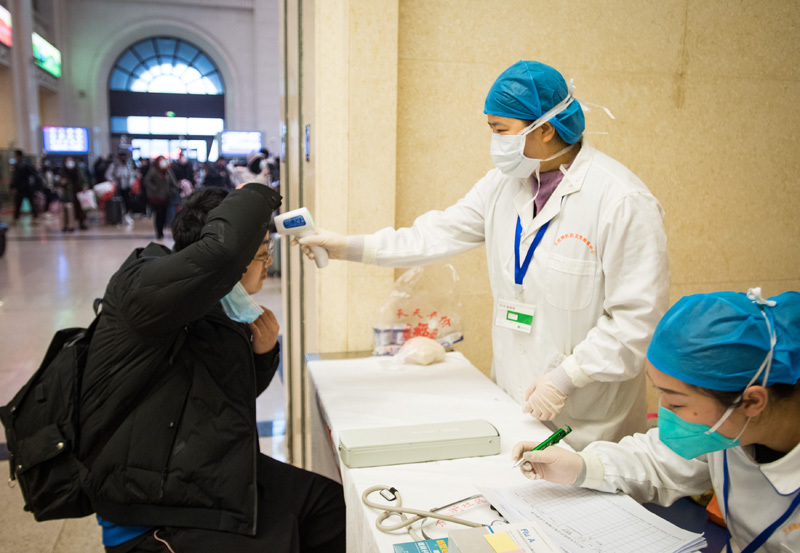 Authorities in Wuhan, capital of Central China's Hubei province, immediately conducted an epidemiological investigation and screening after two of the 82 cases diagnosed on Sunday in Shijiazhuang, capital of North China's Hebei province, were reported to have recently visited the central metropolis.
According to a statement released by Wuhan COVID-19 prevention and control headquarters, relevant departments in Wuhan have closed three agricultural bazaars and commercial buildings near a breakfast restaurant for further screening and disinfection treatment, as the 57th confirmed case in Shijiazhuang in North China's Hebei province on Sunday was reported to have recently visited the breakfast restaurant.
All staff who work in the agricultural bazaars and close contacts of the patient have been required to get a nucleic acid test to prevent the spread of coronavirus in the city, the statement said.
"Those who have recently visited the bazaars and commercial building also are urged to report their conditions and symptoms to the city's center of disease control and prevention," the statement said.
Meanwhile two taxi drivers who picked up the patient have been found, while the passengers who took the two cabs are being sought in the city, the statement said.
Railway station staff members who had close contact with the patient also are being investigated and screened in Wuhan, the statement said.
Another confirmed case, the 41st patient, who was detected in Hebei province, is a college student who left Wuhan for Shijiazhuang on Dec 25.
Relevant departments are busy conducting comprehensive investigation and screening on patients' close contacts, the statement said.