HK's successes propelled by motherland's unwavering support
"Shenzhen Daily"
1656371094000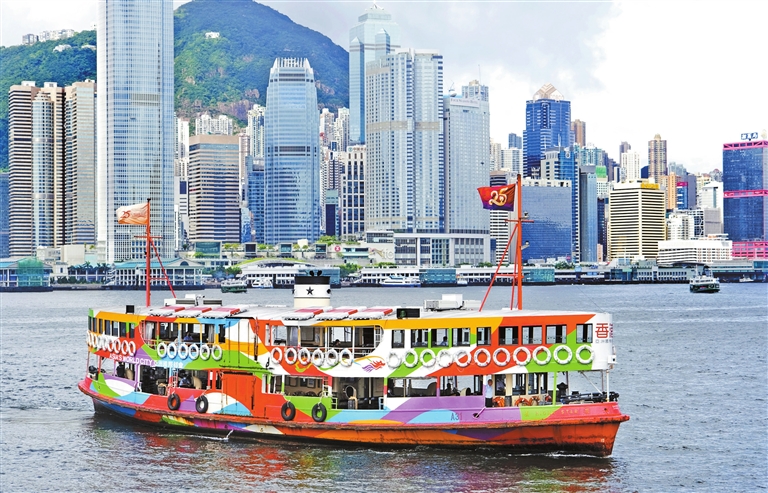 WITH solid support of the motherland, Hong Kong has defused risks, weathered challenges and maintained prosperity and stability over the past 25 years, demonstrating that the "one country, two systems" principle has stood the test of practice and time.
Recalling the turmoil of 2019, Kenneth Fok Kai-kong, a member of the Legislative Council of Hong Kong, said that he could not imagine what Hong Kong would be like without the help of the motherland.
A series of vital steps taken by the central authorities have enabled Hong Kong to achieve a major transition from chaos to order, and usher in a new chapter of good governance, he said.
These measures included the enactment of the national security law in Hong Kong, the improvement of Hong Kong's electoral system, and the implementation of the "patriots administering Hong Kong" principle.
The enforcement of the national security law in Hong Kong has brought stability back to society, and the improved electoral system has enabled those who truly care about Hong Kong to contribute to its development, Fok said.
For example, since the implementation of the national security law in Hong Kong, funds raised through initial public offerings in Hong Kong have exceeded HK$650 billion (US$82.81 billion), an increase of over 30% compared with the same period before the law was enforced. The average daily turnover of Hong Kong stocks has jumped almost 60% from the 12-month period preceding the law's enforcement, reaching HK$150 billion.
In the past 25 years, Hong Kong has faced many challenges, including the Asian financial crisis, the SARS epidemic, the international financial crisis and the COVID-19 pandemic. Whenever Hong Kong encounters difficulties, the motherland stands ready to offer its utmost support.
With the support of the motherland, Hong Kong has consolidated its status as an international financial center over the past 25 years. Among all listed firms in Hong Kong, more than half are from the mainland, contributing to about 80% of market capitalization. Hong Kong has become the world's largest offshore RMB business center, handling more than 70% of global offshore RMB payments.
During the fifth wave of COVID-19 infections in Hong Kong earlier this year, the Central Government extended speedy support for the SAR's fight against the virus. It helped build temporary hospitals in the shortest possible time, dispatched teams of medical experts, offered a large quantity of anti-epidemic supplies, and ensured the supply of daily necessities.
Notably, the country's 14th Five-Year Plan (2021-2025) supports Hong Kong in developing itself into an international center for innovation and technology, a center in the Asia-Pacific region for international legal and dispute resolution services, a regional center for intellectual property trade, and a center for cultural and art exchanges with other countries.