Commissioner's office of Chinese foreign ministry in HKSAR refutes remarks by US politicians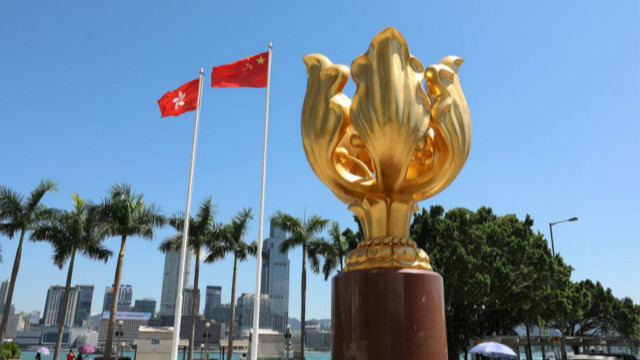 File photo

HONG KONG, April 19 (Xinhua) -- The Office of the Commissioner of the Chinese Foreign Ministry in the Hong Kong Special Administrative Region (HKSAR) Sunday refuted U.S. politicians who openly attempted to exonerate anti-China troublemakers in Hong Kong.
The spokesperson of the commissioner's office said that the Hong Kong police were enforcing the law, upholding the rule of law in Hong Kong, and exercising power mandated by the Basic Law in taking legal action against those suspected of organizing and participating in unauthorized assemblies. It is completely reasonable and legitimate, and foreign countries have no right to interfere.
The spokesperson pointed out that the U.S. politicians are condoning evil and making a travesty of the rule of law by ignoring the facts, distorting the Sino-British Joint Declaration, and trying to exonerate anti-China troublemakers in Hong Kong on the pretext of "transparency", "the rule of law" and "a high degree of autonomy". It serves as another evidence of their collusion with the local troublemakers, which deserves condemnation by the entire international community.
The spokesperson emphasized that Hong Kong is a region governed by the rule of law, where laws shall be strictly observed and lawbreakers prosecuted, and nobody is above the law. "We urge the U.S. politicians to abide by basic norms governing international relations, and immediately stop meddling with Hong Kong affairs."