Police crack down on food safety violations, close illegal factories
Chinese police uncovered 4,500 crimes related to food safety and captured 8,500 suspects between January and May, the Ministry of Public Security announced on Thursday.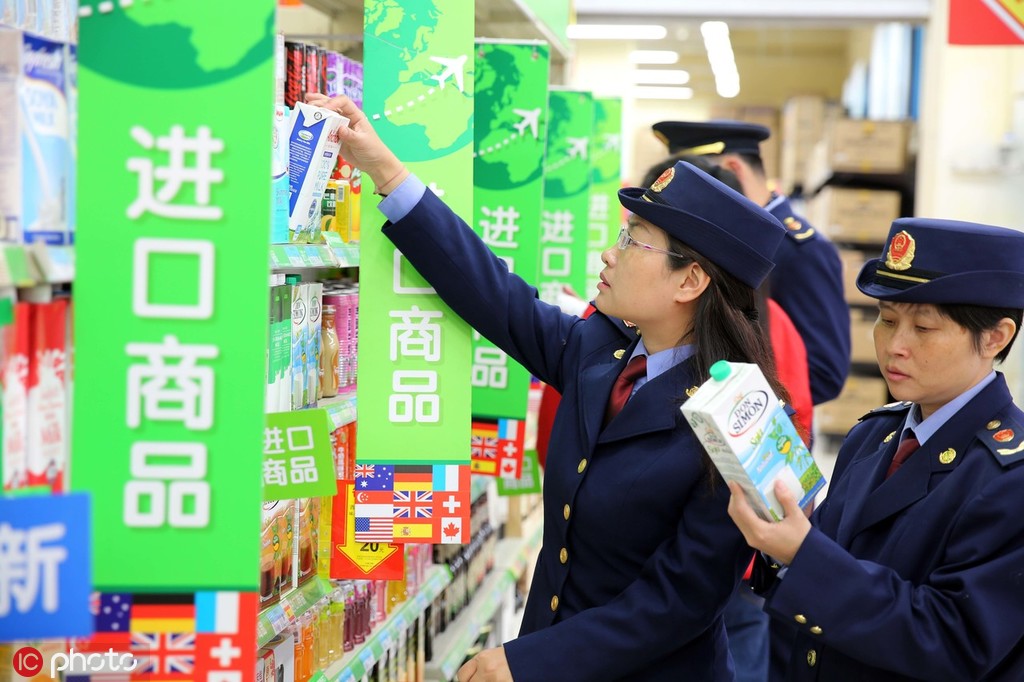 Inspectors check imported products at a market in Huaibei, Anhui province, on May 4, 2016. (Photo: IC)
During that period, police destroyed 3,800 illegal factories and workshops manufacturing substandard, expired and counterfeit food and drugs, the ministry said.
"Food safety is a major issue of concern for people and can affect the physical health and safety of 1.3 billion people across the country," said Lyu Wuqin, director of the food and drug crime investigation bureau of the ministry.
"We will severely punish the suspects involved with food and drug-related crimes," he said.
According to the ministry, police used big data to research and evaluate cases and collected valuable clues in the past five months.
In addition, they worked closely with other departments to investigate food processing plants, restaurants and snack shops to uncover evidence and then capture suspects.
In May, police in Chongqing municipality smashed a major criminal ring that produced fake food worth 20 million yuan ($2.9 million), said Zhou Wei, a police officer from Chongqing Municipal Public Security Bureau.
Police arrested 40 suspects and destroyed 10 workshops. They also confiscated 30,000 boxes of counterfeit healthcare products and other criminal documents, he said.
Through the investigation, police found the suspects used fake identities to claim they were the heirs of a famous doctor of Chinese traditional medicine. They also posted photos of fake medical licenses, clinics and equipment.
The suspects set up many workshops in the office building in Chongqing and conducted telephone consultations for patients, and they profited from promoting their fake healthcare products.
As part of efforts to fight such crimes, the food and drug crime investigation bureau was established in the Ministry of Public Security in May.
Recently, authorities stipulated "more serious penalties for such crimes if the circumstances are serious, such as affecting large numbers of victims or resulting in people's deaths."
A key part of the new bureau's work is attacking such crimes and compiling evidence for prosecutions involving fake food and drug products, according to the ministry.
"We will eliminate potential food safety hazards through conducting effective campaigns to increase people's sense of gains, happiness and security," Lyu said.
He said police will cooperate with other departments to pay more attention to meat products, edible agricultural products and counterfeit wines in places like shopping malls and supermarkets, as well as rural fairs and schools.