Grain Rain: spring rain nurtures hundreds of grains
People's Daily app
1555723026000
Guyu, literally translated as Grain Rain, is one of the 24 traditional Chinese solar terms and the last term in spring. It comes on April 20 and ends on May 5 this year.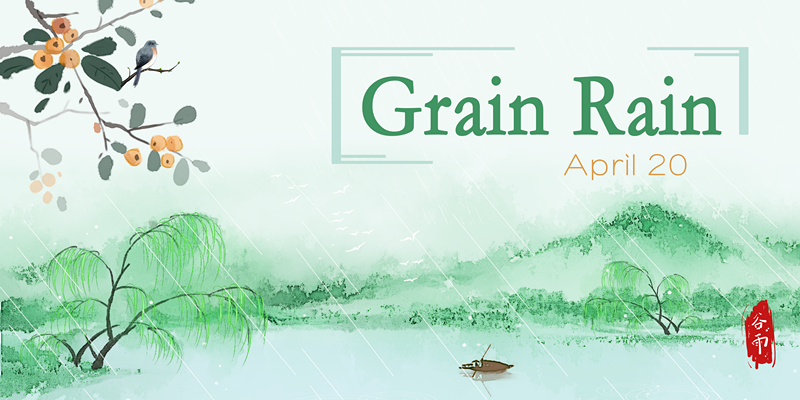 (Photo: People's Daily/Bao Han)
The three pentads on Grain Rain is "Duckweed begins to sprout, the nahath shakes off wings and the cuckoo perches in the mulberry tree."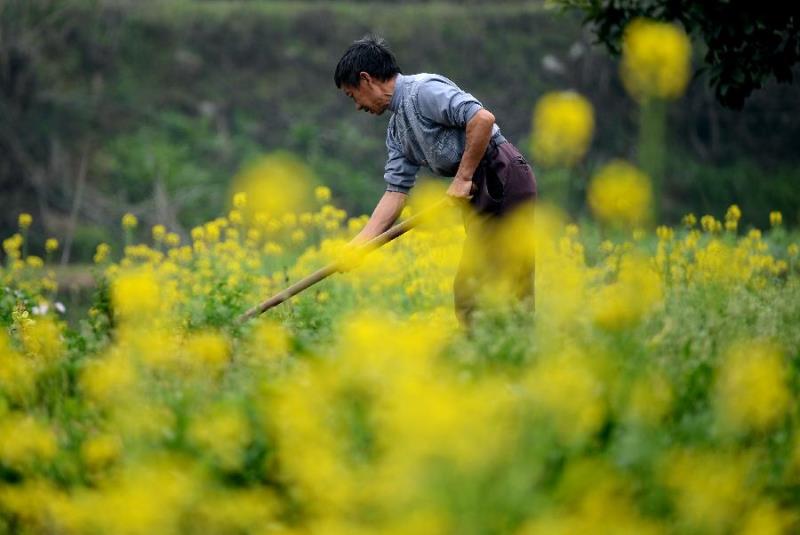 (Photo: Xinhua)
The meaning of Grain Rain comes from the old Chinese saying that "spring rain nurtures hundreds of grains". The coming of Grain Rain means that the cold weather is basically over, and the temperature rises rapidly. Also thanks to the adequate air humidity during these days, it's one of the best times of the year for plant-growing and seeding.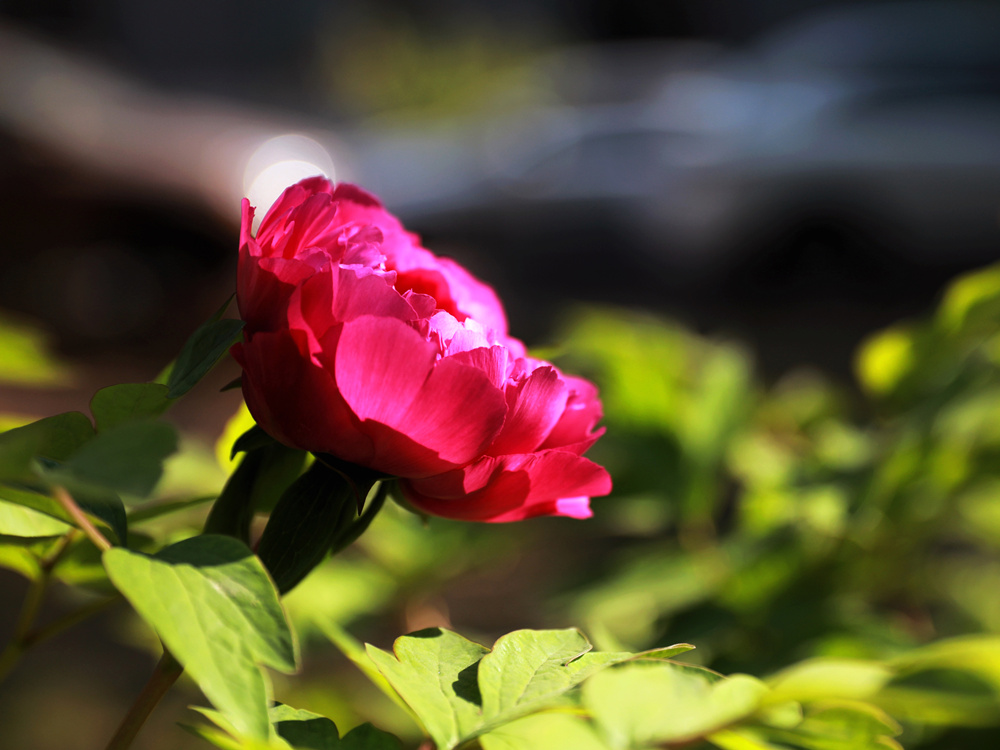 Peony flower is ready for full bloom in Beijing. (Photo: People's Daily app)
Days leading up to and after Grain Rain are a good time for flower-watching. Peonies are in full bloom during this time, and is sometimes referred to as Grain Rain flower.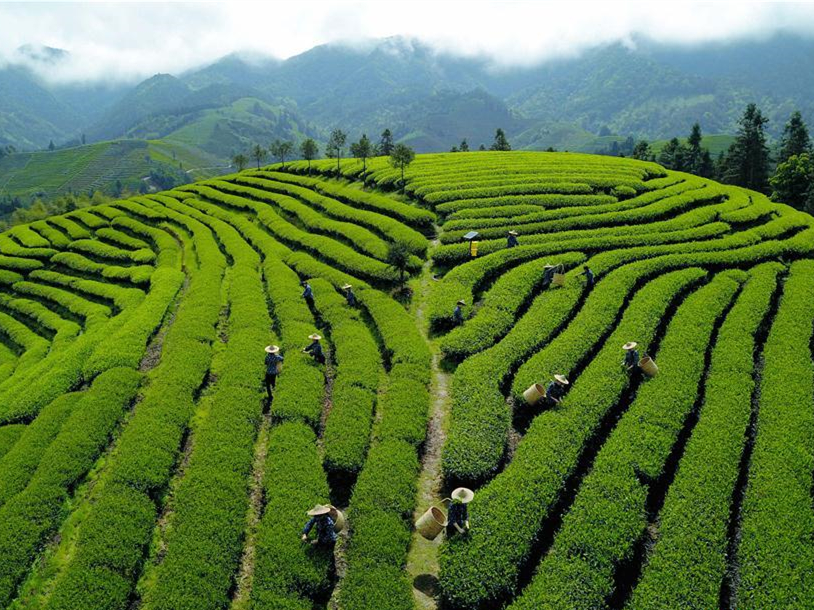 Aerial photo taken on April 14, 2019 shows tea farmers picking tea leaves at an ecological tea garden at Chaoyang Village of Xingcun Town, Wuyishan, southeast China's Fujian Province. (Photo: Xinhua)
Drinking tea is one of the typical customs for Chinese people on the day of Grain Rain. The tea picked during the period of Grain Rain, named Grain Rain Tea or mid-spring tea, is believed to be rich in vitamins and amino acids, which can help to clear the heat from the body and is good for the eyes. No matter what the weather is on that day, people tend to climb the mountain, pick some new tea and drink it as a way to pray for health.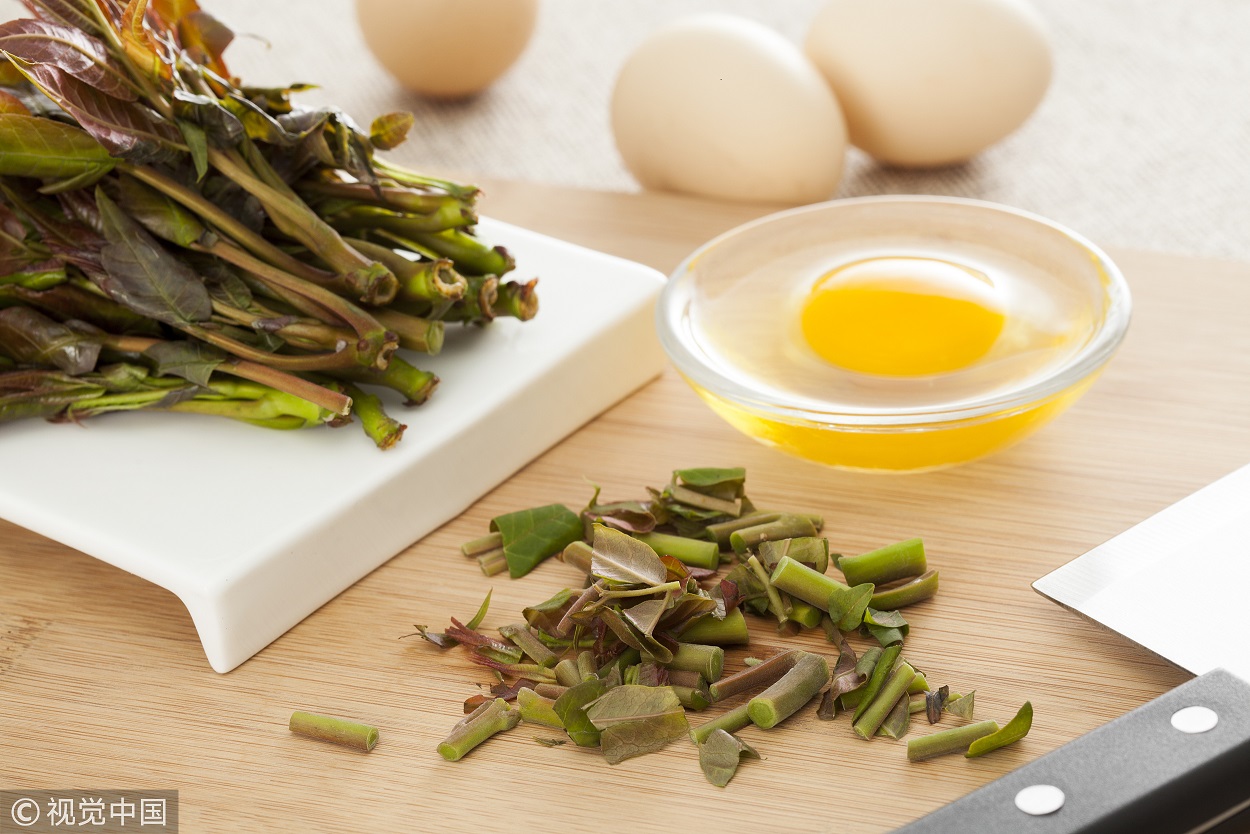 (Photo: VCG)
In northern China, people also keep the tradition of eatting Chinese toon, or Toona sinensis, on Grain Rain. Toona sinensis is a kind of deciduous tree native to eastern and southern Asia. The young leaves on it are extensively used as a delicious and nutritious vegetable with a special floral flavor, which is believed to regulate the immune system. Scrambled eggs with Toona sinensis is a must-try home cooking for foreigners.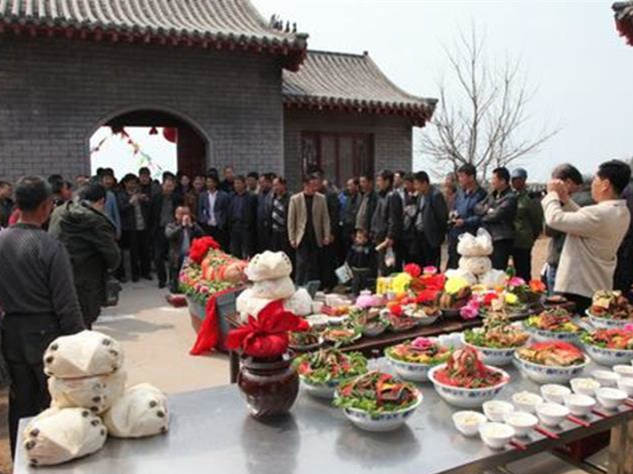 (Photo: Xinhua)
The Grain Rain Festival, also called Fisherman's Festival, is celebrated on the day of Grain Rain in some coastal cities of China. The festival has over 2,000 years of history. People worship the sea and stage sacrifice rites, praying for a good harvest and safe voyages.