Podcast: Story in the Story (3/13/2019 Wed.)
People's Daily app
1552408281000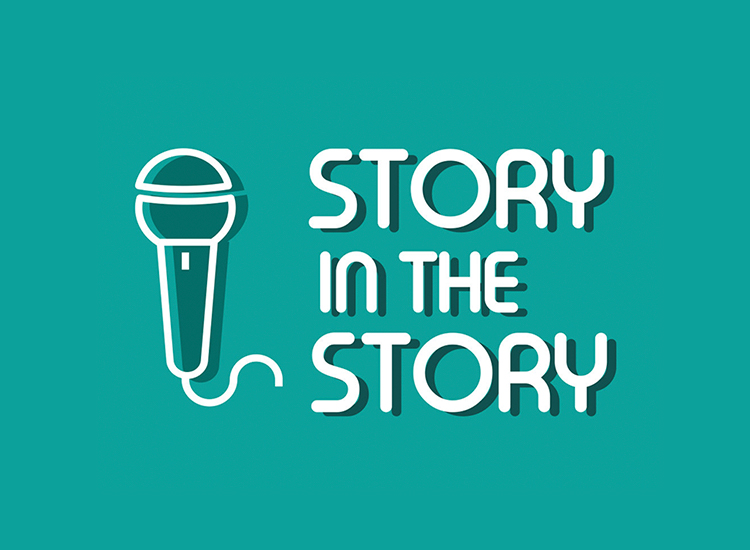 From the People's Daily app.

And this is Story in the Story.
Electronic sports, long dismissed by the mainstream as mere children's games, has become a big business in China.
It came under a renewed spotlight after Team China snatched two gold medals at the demonstration events of this year's Asian Games.
Hangzhou, a tourism hotspot with scenic lakes, thousand-year-old temples, now has a brand new e-sports town complex spanning 3.94 million square feet.
But this is just one of many scenes across China in its growing eSports market.
China's eSports market is estimated to be worth 88 billion yuan, almost $13 billion. In the meantime, with an annual growth of 20 percent over the past three years, China's eSports user base is expected to reach 430 million by the end of this year.
Today's story in the story looks at how professional video gaming reaches big time in China and what are some new phenomenon in the industry.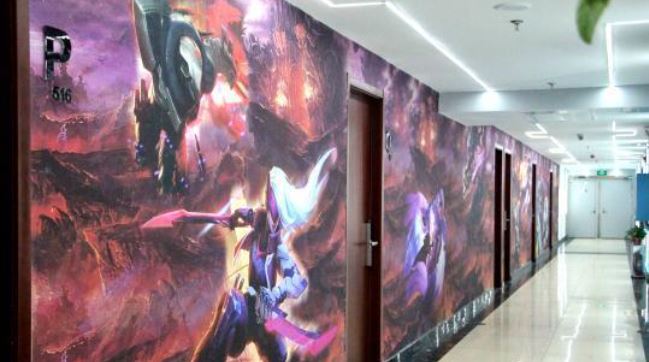 The corridor of the e-sports themed hotel in Jinan, Shandong Province on Saturday, March 9, 2019. (Photo: Chinanews.com)

In the south Chinese metropolis of Nanjing, a group of teenagers are battling it out in an online video game. However, the office-like environment gives away that this is not just for fun: These young men are preparing for real competitions with cash prizes.
In this particular coaching club, players and teams don't just train in strategy and gameplay, but are equipped with other essential eSports skills such as self-media, live streaming, and match commentary. China has also seen a growing number of themed Internet cafés, and some eSports hotels, catering to the demand of players and die-hard fans.
At the same time, as high-end competitions are attracting live audiences comparable to those of football matches, eSports live-streaming is also generating significant revenue streams.
Tencent, one of China's Internet giants, has established its eSports subsidiary. Launched in 2016, Penguin Esports is linked with its parent company's various resources, as well as international events.
The burgeoning eSports sector is set to become a research area, as Communication University of China in Beijing will allow students to major in e-sports studies starting from this year.
"The so-called e-sports major would actually be a newly opened research area related to digital entertainment. The purpose is to develop talents of e-sports management and game design." explained Hou Jun, director of the Admission Office of CUC.
Meanwhile, sophisticated eSports players may be invited to teach students in some practical courses, said Hou.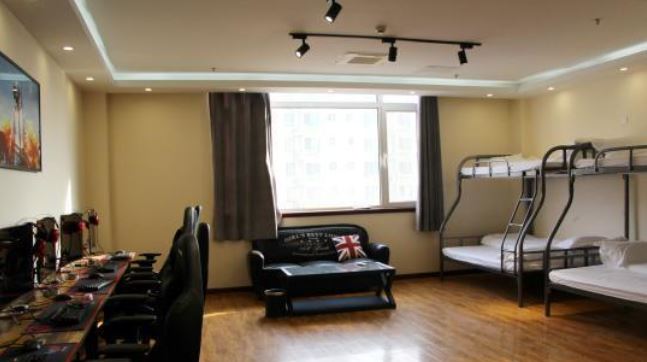 This photo taken on Saturday, March 9, 2019 shows the layout of one of the hotel rooms at the e-sports themed hotel. The rooms come equipped with gaming rigs, professional headsets, racing seats, huge televisions, and bunk beds. (Photo: Chinanews.com)

At the same time, eSports hotels equipped with gaming rigs, Wi-Fi, professional headsets, and race simulator seats, and huge televisions are increasingly popular in cities across China like Jinan, Zhengzhou, and Xi'an.
China News reports that the rooms in one hotel in the city of Jinan have been decked out for competitive eSports gamers. Inside a regular room with two beds, the hotel has squeezed in two gaming rigs.
Li Ce, who was born in the 1990s, is a loyal customer of this hotel. "Compared to Internet cafes, this place is much quieter. And I can have more private space; it's really convenient for me to play games with my friends on weekends." He said that one of the other appeals of the hotel is that they can easily take a shower and sleep when they get tired.
Another customer named Zhang Jun said, "In the past, hotels were only for rest, and lack entertainment. It is a new experience for me to stay in a hotel like this." He said that the game rigs in the hotel are similar to the ones you would find at Internet cafes, and the price is quite reasonable.
"The e-sports industry has developed rapidly in China in recent years", said Zhuang Guodong, the head of the hotel. He opened this e-sports themed hotel with his friends in 2018. He said that the hotel attracts plenty of college students and other young people. "During holidays, rooms are often all booked out; even on weekdays, over 70 percent of the rooms are booked out every day."
According to Zhang, more than 400 e-sports themed hotels had opened by the end of last year.
(Produce by Nancy Yan Xu, Da Hang, Lance Crayon, Brian Lowe and Elaine Yue Lin. Music by: bensound.com. Text from China Daily, China Plus and CGTN.)