Xi, Putin watch youth ice hockey friendly match
People's Daily app
1528469814000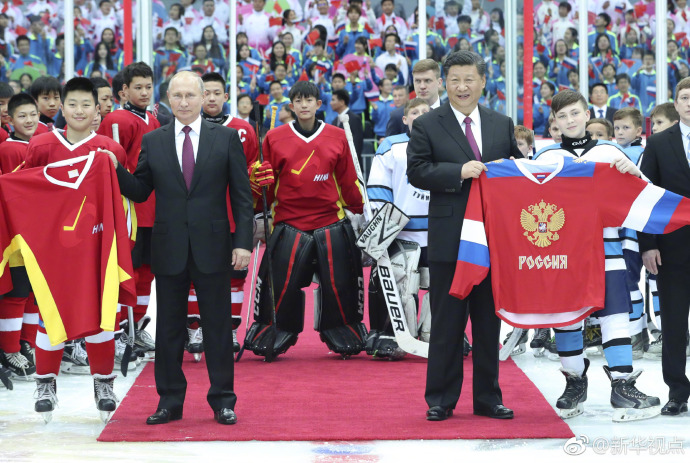 President Xi Jinping (right) and visiting Russian President Vladimir Putin pose for a group photo with youth ice hockey players from both countries on June 8 in North China's Tianjin Municipality. (Photo: Xinhua)
Chinese President Xi Jinping and Russian President Vladimir Putin watched a China-Russia youth ice hockey friendly match on Friday in Tianjin, North China.
Xi and Putin stepped into the stadium to the cheerful music at around 7:40 pm. More than 7,000 audiences stood up, expressing welcome to the two leaders, cheering and waving national flags of both China and Russia.
Young players of both countries lined up to welcome the two heads of states when the two presidents entering into the hockey rink.
Xi and Putin greeted the young players one by one and posed for group photos with them.
Earlier in the day, the two leader met at the Great Hall of the People in Beijing, and Putin was honored friendship medal of China in an elaborate ceremony.