DiDi Chuxing to build its own electric vehicles charging network
Climate Action
1509799982000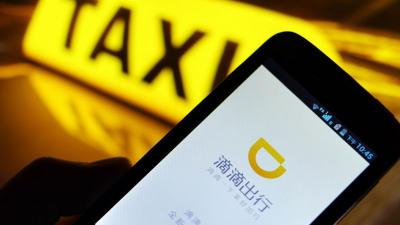 DiDi Chuxing application processing on mobile. (Photo: ClimateAction)
Didi Chuxing, China's largest ride-hailing company has announced the establishment of a joint venture to build its own charging network for public use and for its growing electric cars fleet.
The Chinese company already operates a fleet of more than 260,000 electric vehicles on its operations, which include a ride-hailing app, and taxi, minibus and car rental services.
Along with the announcement of the construction of an EV charging network, the company also revealed that it aims to increase the amount of EVs within its fleet to 1 million by 2020 - an increase of 75 percent in three years.
Cheng Wei, founder and CEO of Didi Chuxing said: "The future of transport is new energy vehicles, and ridesharing will be a key link in promoting new energy on the road".
He added that "with the advance of new energy and new transmission technology, humanity has the chance to build a global 'internet' of energy", whilst calling for businesses and governments to work together to achieve the integration of 'three internets': the internet of information, the internet of energy and the internet of transportation.
Didi Chuxing has formed a strategic partnership with National Electric Vehicle Sweden AB (NEVS AB) to develop an electric vehicle fully optimised for the mobility services DiDi is offering.
Stefan Tilk, President and CEO at NEVS said: "With DiDi actively taking part in the design and development phase, we will make sure that the vehicles will be fully adapted for the needs of our customer".
Kai Johan Jiang, Chairman of NEVS said: "NEVS have many years of solid innovation experience, based on the Saab heritage. We now combine this with the knowledge and the progressive mindset from an outstanding company like DiDi".
"It´s a perfect match from which the whole ecosystem will benefit from".
The two companies haven't announced the number of charging points that they will build, nor the expected completion time.