Homegrown technology shines at industry fair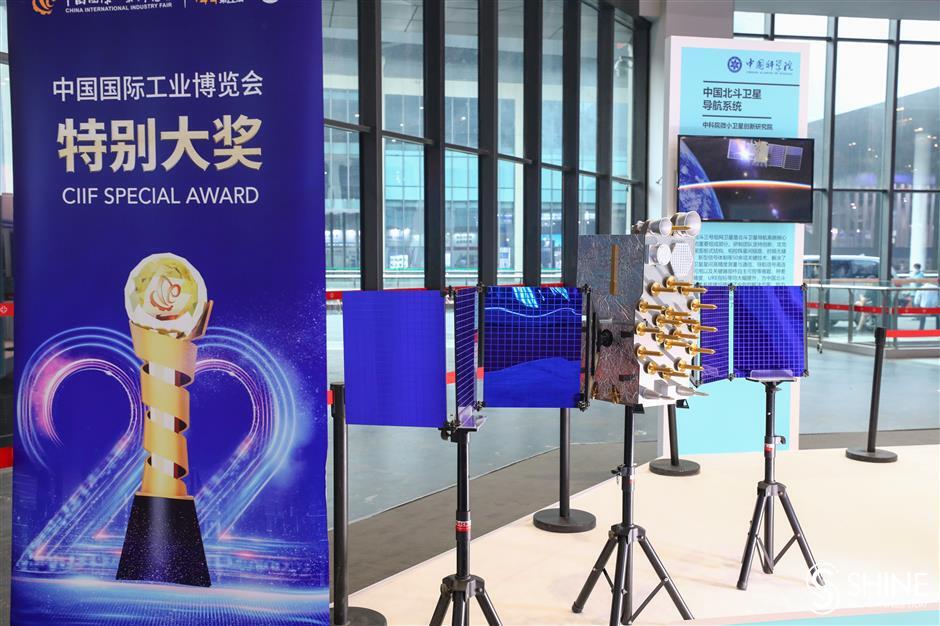 BeiDou-3 Navigation Satellite System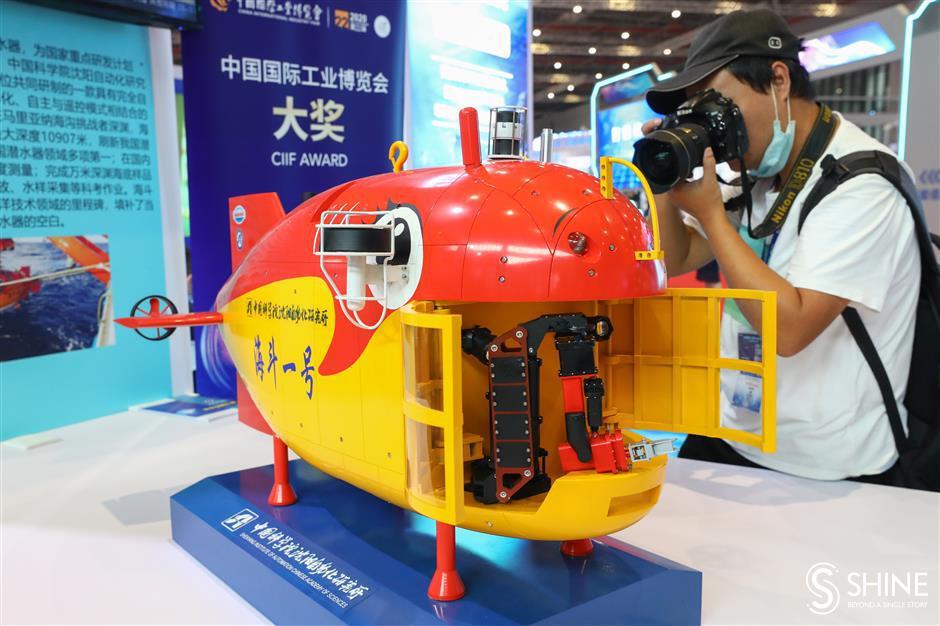 A model of the submersible Haidou-1
Whether up in sky or deep under the sea, homegrown technological achievements are gaining attention at the 2020 China International Industry Fair.
The BeiDou-3 Navigation Satellite System, designed by the Innovation Academy for Microsatellites at the Chinese Academy of Sciences, was honored with a special award during the fair.
Researchers overcame more than 50 technological challenges for the system, including those related to the lightweight structure, seamless time frequency transmission and a new signal modulation system. They help to improve the accuracy of the clock bias, remote signal supervision and inter-satellite positioning and communication, among other problems, to make the system highly continuous and reliable.
Core components, especially chips, were all made in China, reducing the overall expense and freeing the country from relying on imports.
China's unmanned submersible Haidou-1 was among the ten major achievements honored with the fair's big award.
In May, it recorded the country's deep-sea diving record by submerging 10,907 meters under the Pacific Ocean surface of the Mariana Trench. During the trip, it collected samples from the deep sea and captured high-definition images of the geological environment.
Haidou-1, about three meters long and two tons weight, is the first unmanned submersible which can work both by itself and via remote control over 10,000 meters under the sea, according to the Shenyang Institute of Automation with the Chinese Academy of Sciences.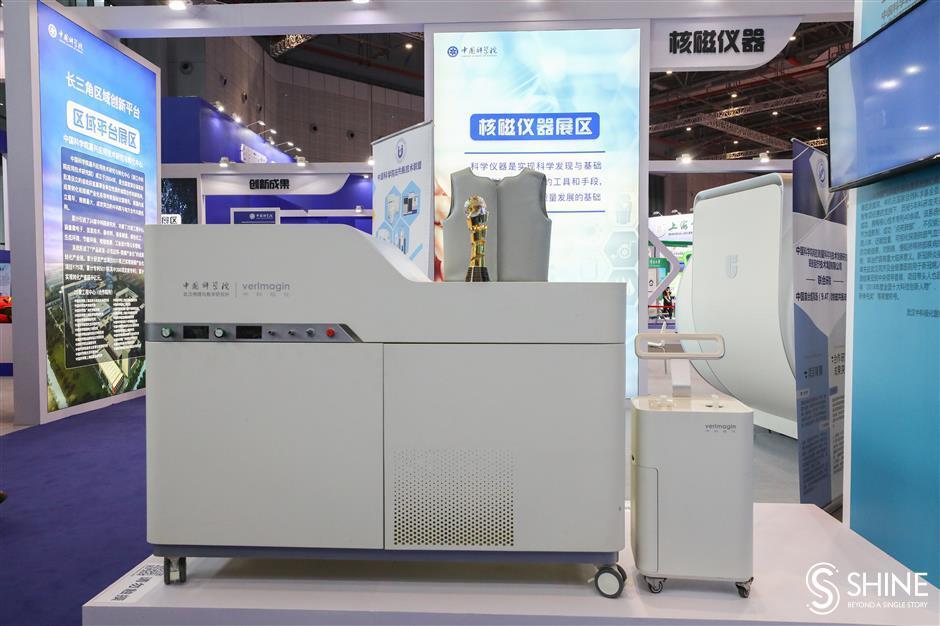 Magnetic resonance imaging system for lung gases
Another winning the big award was a magnetic resonance imaging (MRI) system for hyperpolarized gas in the lungs, complementary to current lung measurement equipment.
Unlike the commonly-used X rays and computed tomography, MRI doesn't use ionizing radiation, which makes it safer.
"Traditional MRI relies on a signal from water, however lungs are much more like a cavum without enough water to detect. So, we use hyperpolarization technology to amplify the xenon gas MRI signal by tens of thousands of times," said Jiang Bin from the Innovation Academy for Precision Measurement Science and Technology of Chinese Academy of Sciences.
After patients inhale xenon gas, the system can determine lung functioning.
"Computer tomography just discovers structural problems in lungs, but our system can find out small problems such as gas exchange," Jiang said.
The system has been used in Jinyintan Hospital and Tongji Hospital to help doctors evaluate whether the lungs of recovered coronavirus patients have resumed normal functioning. "Now, we are working to see whether it can be used for early discovery of lung cancer and chronic obstructive pulmonary disease," Jiang said.