Xi stresses the need to improve natural disaster prevention and control
People's Daily app
1539170717000
Chinese President Xi Jinping on Wednesday stressed the need to improve natural disaster prevention and control and the importance of the Sichuan-Tibet railway construction.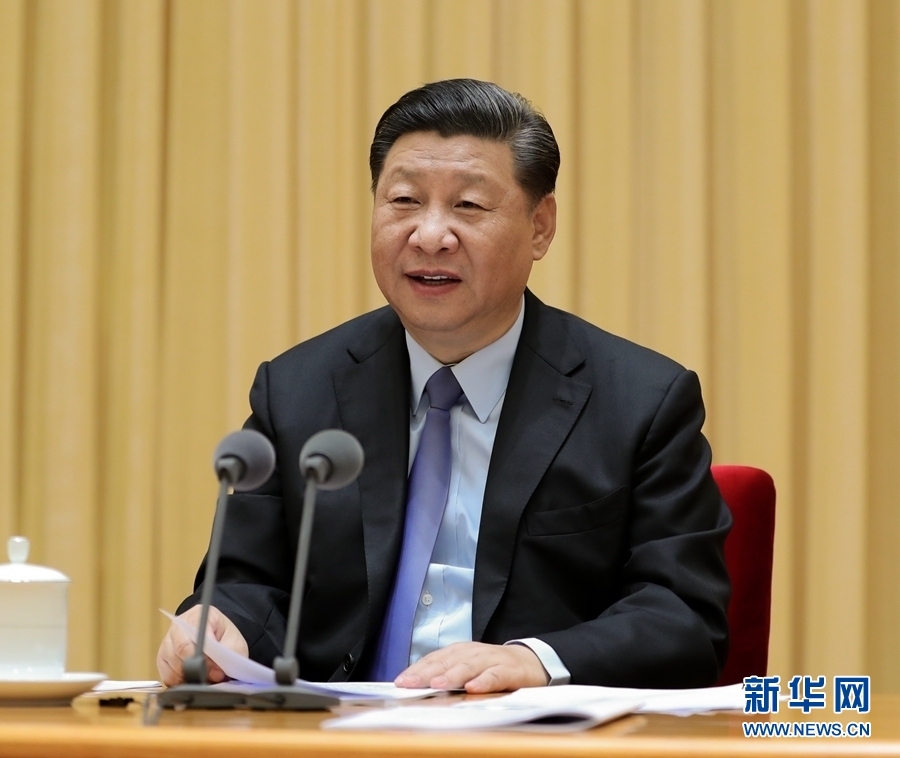 (Photo: Xinhua)
Xi, who is also general secretary of the Communist Party of China (CPC) Central Committee and chairman of the Central Military Commission (CMC), made the remarks on Wednesday at the third meeting of the Central Committee for Financial and Economic Affairs.
Leaders at the meeting also stressed the significance of the construction of the Sichuan-Tibet railway. They urged the relevant authorities to ensure that the railway construction be a project of high standards and top quality, with the best technical support, ecological protection, safety and reliability, as the project is of special significance in consolidating frontier stability and boosting the economic and social development in Tibet.
The Sichuan-Tibet railway will be the second railway in Tibet Autonomous Region after the Qinghai-Tibet railway. The line will go through the southeast of the Qinghai-Tibet Plateau, one of the world's most geologically active areas.
Leaders at the meeting pointed out that China is one of the countries that have been most affected by natural disasters in the world and China will adhere to the people-centered development philosophy, and pay attention to disaster prevention and relief work while taking prevention as a priority.
They noted that China will attach great importance to ecology and establish a harmonious relationship between man and nature. The country will also promote the modernization of disaster prevention and control systems, and strengthen international cooperation in this regard.
The meeting has made a number of concrete action plans including restoring projects in key ecological areas to repair the functions of forests, grasslands and rivers; reinforcing housing facilities in earthquake-prone areas to improve earthquake resistance and disaster prevention; and strengthening natural disaster monitoring and early warning alert system.
(With inputs from CGTN)