Hong Kong reports 4 new COVID-19 cases, 1,021 in total
HONG KONG, April 17 (Xinhua) -- Hong Kong's Center for Health Protection (CHP) reported four additional confirmed COVID-19 cases on Friday, bringing the total number in Hong Kong to 1,021.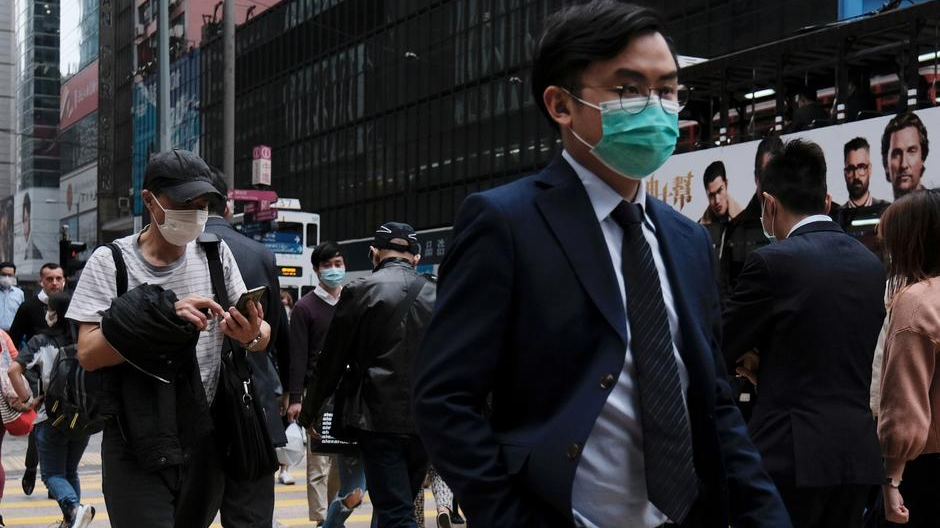 The financial Central district, following the outbreak of the new coronavirus, in Hong Kong, China, March 2, 2020. (Photo: CGTN)
All the new patients came from Britain, with three tested positive for the novel coronavirus at a makeshift testing facility after arriving at Hong Kong, Head of the CHP's Communicable Disease Branch Chuang Shuk-kwan told a daily press briefing.
The daily increase in new cases has been at single-digit for six consecutive days and the last locally-infected case was reported on April 9, which came as a preliminary sign that the COVID-19 outbreak is abating thanks to anti-epidemic measures, Under Secretary for Food and Health Chui Tak-yi said.
Chui still urged residents to continue to keep social distancing to help cut transmission chains in the local community.
During the past 24 hours, 48 patients were discharged from the hospital after recovery, the largest number since the COVID-19 outbreak, and 482 remains in the hospital for treatment, with nine in critical condition, Hong Kong's Hospital Authority said. Enditem