Podcast: Story in the Story (8/10/2018 Fri.)
People's Daily app
1533848349000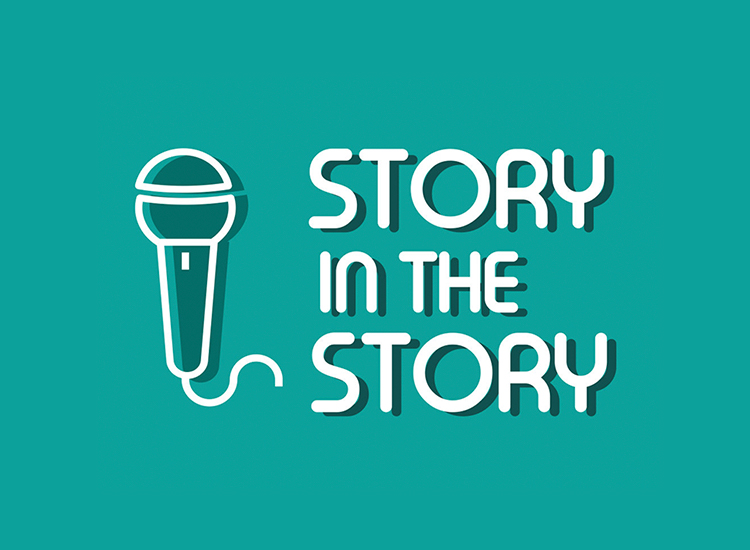 From the People's Daily app.
This is Story in the Story.
In January 2016, China scrapped its family planning policy in the hope of seeing its population grow.
Now, every couple is allowed to have two children. Last year, the number of second children born in China reached 8.83 million, a rise of 1.62 million from 2016, according to China's National Bureau of Statistics.
The universal second-child policy adopted in 2016 is proving popular among young adults, with almost 60 percent saying they want to have two children, according to a study.
The Report on Contemporary Young People's Viewpoints on Marriage and Love, which was released recently, said the most desired family pattern for Chinese young adults-defined as people 19 to 35-is "parents plus children." Almost 70 percent of young males said life is incomplete without marriage.
Carried out by the Central Committee of the Communist Youth League of China, the survey found only 6 percent of respondents wanted to live a double-income-no-kids lifestyle.
The findings were based on a monthlong study of more than 3,000 people. About 42 percent of the respondents were male, and more than half were single. Some 84 percent had college degrees and about 25 percent were from rural areas.
Today's Story in the Story will look at China's recent second-child birth boom.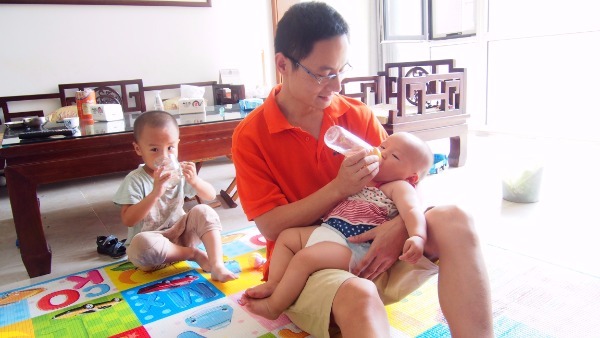 A stay-at-home dad takes care of his young children in Jinan, Shandong province. (Photo: China Daily)
Despite the extra financial pressure of raising a second child, Dai Shujuan and her husband wanted another baby so that their firstborn would have a sibling to share life's joys and difficulties.
Dai, a 32-year-old homemaker from Changchun, Jilin province, had her first daughter in 2011 and a second in 2015.
In October 2015, when the universal second-child policy was adopted, an online survey conducted by marketing company CVSC-TNS Research showed that 32 percent of the more than 35,000 respondents said they had a second child because they were worried that their firstborn would be lonely.
Dai has a sister who is four years younger than her and agreed that siblings are a good source of emotional stability.
"My sister is always in my mind. We share lots of things, such as burdens and even friends. Modern society is demanding, and human hearts are not what they were in the old days, so a blood sister is someone to trust and rely on throughout your life, especially after your parents die," she said.
Dai's husband, an only child, was even more in favor of having a second child than she was.
"When his father was ill, he had no brother or sister to share the difficulties. Also, when the old man died, my husband had no one to share his grief. Talking with me is not the same as talking with a sibling," Dai said.
Wang Jiumin, a university administrator in Beijing, didn't expect to have a second child, but after she became pregnant in 2015, her son began a countdown to welcome his new playmate.
"When his little brother was in the cradle, he sang him songs he had learned in kindergarten," Wang said. "Now his brother is 2 years old, he holds the little boy in his arms and they watch cartoons together."
Although they still fight over toys occasionally, Wang said they also stand up for each other while at school.
According to Wang, now that they are older, it is easier to take care of two boys rather than one.
"They play well together and are inseparable. Recently, I fell asleep while watching the World Cup, and the boys played by themselves until their father returned," she said.
However, some children do not welcome siblings and regard their new brother or sister as a rival.
Wang Di is the mother of a 5-year-old daughter and a 2-year-old son in Beijing.
"My daughter became more sensitive after our little boy was born. We needed to consider her emotions all the time because her brother took up so much of our love," she said.
However, Wang said her daughter became more accepting of her little brother and now the two have fun together, most of the time.
Wang said two children means "double the pain, but also double the joy."
(Produced by Nancy Yan Xu, Raymond Mendoza, and Lance Crayon. Music by: bensound.com. Text from China Daily and People's Daily.)