Beijing introduces 1st private capital into new airport construction
Beijing for the first time has introduced private capital into the construction and development of its new Daxing International Airport.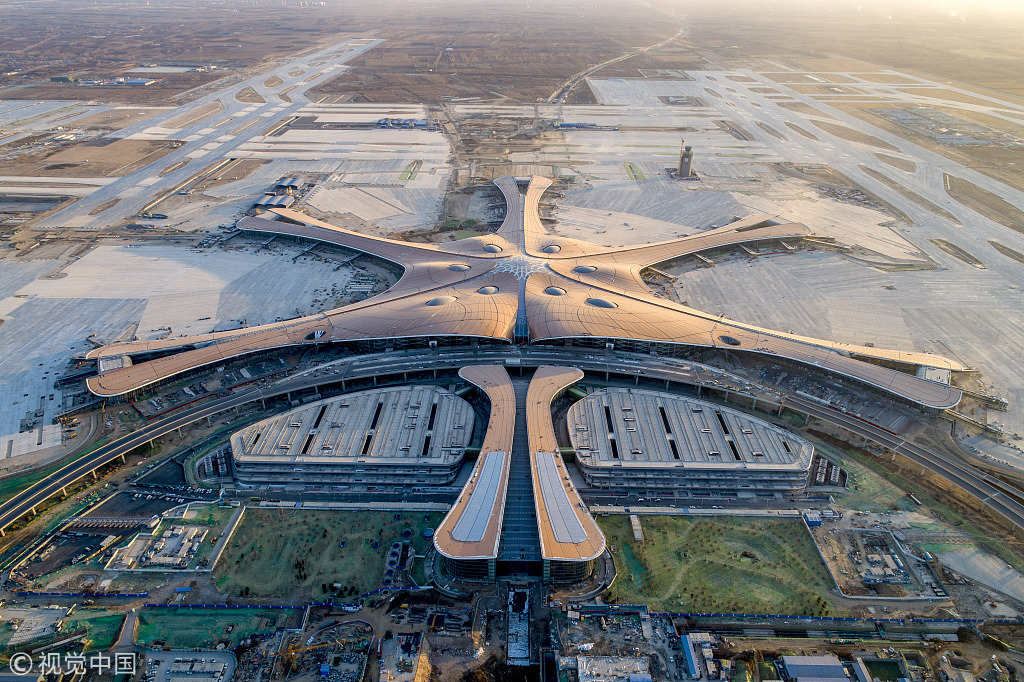 Beijing Daxing International Airport. (Photo: VCG)
For the Beijing Daxing International Airport, which is expected to open in October, China Resources Land, a property developer of China Resources Group, has been responsible for the building located at the north of the airport, which is designed to provide support services to the airport.
According to China Resources Land, this is the first time Beijing has introduced private capital into the construction of its latest airport. Direct investment into the new airport has reached 80 billion yuan ($11.64 billion), while 400 billion yuan in private capital has been introduced in the surrounding infrastructure, aiming to turn the area into an emerging aviation hub and commercial center of the country's capital.
It is expected the new airport will serve 45 million passengers by the end of this year, generating 86 billion yuan in revenue to the city. New industrial clusters from high-end manufacturing, services, logistics, exhibitions and hotels also are expected to be developed in the surrounding area, which in total will contribute 8.6 trillion yuan in revenue to Beijing in the next two decades.
The new airport also is expected to handle 45 million passengers annually by 2021 and 72 million by 2025, according to the country's civil aviation regulator.
At present, there are eight airports serving the Beijing-Tianjin-Hebei region.