Pakistan seeks China's help in sending human to space by 2022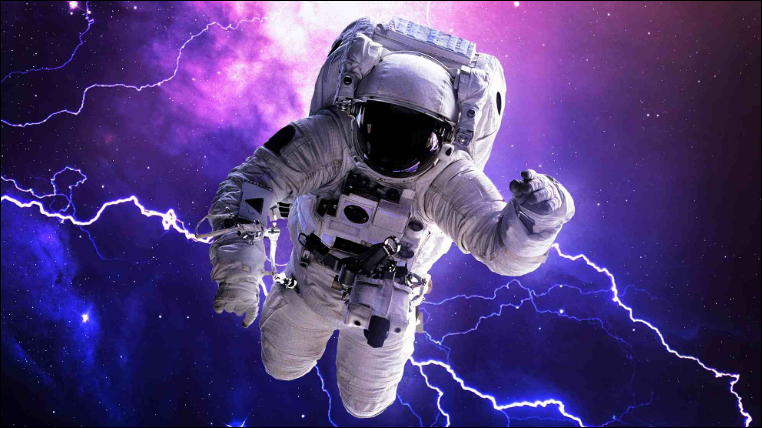 (Photo: VCG)
Plans are afoot to send Pakistan's first astronaut to space with China's help in 2022, the country's Information Minister Fawad Chaudhry announced on Thursday, saying the proposal got a nod from the federal Cabinet at a meeting chaired by Prime Minister Imran Khan ahead of his maiden visit to China next week.
An agreement between Pakistan Space and Upper Atmosphere Research Commission (SUPARCO) and a Chinese company has already been signed for the ambitious mission, Lahore-based The News daily cited Chaudhry as telling a press conference after Thursday's Cabinet meeting. There's no official confirmation of the project from Chinese officials yet.
Last December, Pakistan's Air Chief Marshal Sohail Aman had also said that Islamabad will collaborate with China to send astronauts to space, Karachi-based ARY News reported.
With its first successful manned spaceflight in 2003 on Shenzhou-5, China became only the third country after Russia and the US to have an independently developed manned space mission.
It has so far sent six manned missions to space through the Shenzhou program. The last such flight, Shenzhou-11, was launched in October 2017 and carried two astronauts who spent 33 days at the Tiangong-1 space station, making it China's longest-ever space mission, according to Xinhua.
While Shenzhou-12 and Shenzhou-13 launches are scheduled for 2020 and 2021, it is probably the Shenzhou-14 mission - tentatively planned for 2022 - which Pakistan is targeting for its historic step of putting a man in space.
Fruitful collaboration
China has been increasingly supporting Pakistan's space program in recent years. In July this year, China launched two satellites - PRSS-1 and PakTES-1A - for Pakistan on a Long March-2C rocket from the Jiuquan Satellite Launch Center in northwestern Gansu Province.
The PRSS-1 is China's first optical remote sensing satellite sold to Pakistan and the 17th satellite developed by the China Academy of Space Technology (CAST) for an overseas buyer, Xinhua reported. PakTES-1A is a scientific experiment satellite developed by Pakistan, it stated.
Earlier in August 2011, Pakistan's communication satellite PakSat-1R was launched aboard China's Long March-3B rocket from the Xichang Satellite Launch Center, in southwestern Sichuan Province.
Chinese and Pakistani engineers worked closely in developing the satellite, which was manufactured by China Great Wall Industry Corporation (CGWIC), a fully-owned subsidiary of the state-owned China Aerospace Science and Technology Corporation (CASTC).
The 2011 launch was described by Pakistan's then Prime Minister Yousuf Raza Gilani as a significant step toward realizing his country's Space Vision 2040 plan, which aims to boost socioeconomic development and national security through space technologies.
"I am sure that with the help of our Chinese friends, we will be able to make good progress in harnessing space technologies and realizing the goals set in Space Vision 2040," Gilani was quoted as saying by the Associated Press of Pakistan.
'Space race' with India?
The news of Pakistan aiming to send a man in orbit has triggered speculations of a "space race" with neighboring India, which had earlier this year announced its own intention of a manned space flight by 2022.
"We have decided that by 2022, when India completes 75 years of independence, or before that, a son or daughter of India will go to space with a tricolor [Indian flag] in their hands," Indian Prime Minister Narendra Modi declared on August 15, the nation's Independence Day.
Soon after, the Indian Space Research Organization (ISRO) released the details of its mission named "Gaganyaan." ISRO Chairman K Sivan revealed that a crew of three astronauts will be launched on the Gaganyaan spacecraft and spend about a week in low orbit as part of the expedition.
India has also sent missions to Mars and the moon and plans to spend 1.4 billion US dollars on the Gaganyaan mission, which would make it the fourth nation to send humans into space through an independent mission.
Although in 1984, Rakesh Sharma became the first and only Indian citizen to go in space as part of a Soviet mission. Kalpana Chawla and Sunita Williams are two prominent astronauts of Indian origin, who have taken spaceflights under American missions.
While no citizen of Pakistan has as yet traveled to space, explorer Namira Salim has been shortlisted among the "future space tourists" – the first from South Asia – on board Virgin Galactic commercial space liner.