Firefighters battle forest fire in southwest China
CHENGDU, April 16 (Xinhua) -- A total of 1,092 people were sent to fight forest fires in southwest China's Sichuan Province on Monday, which have been raging since April 2.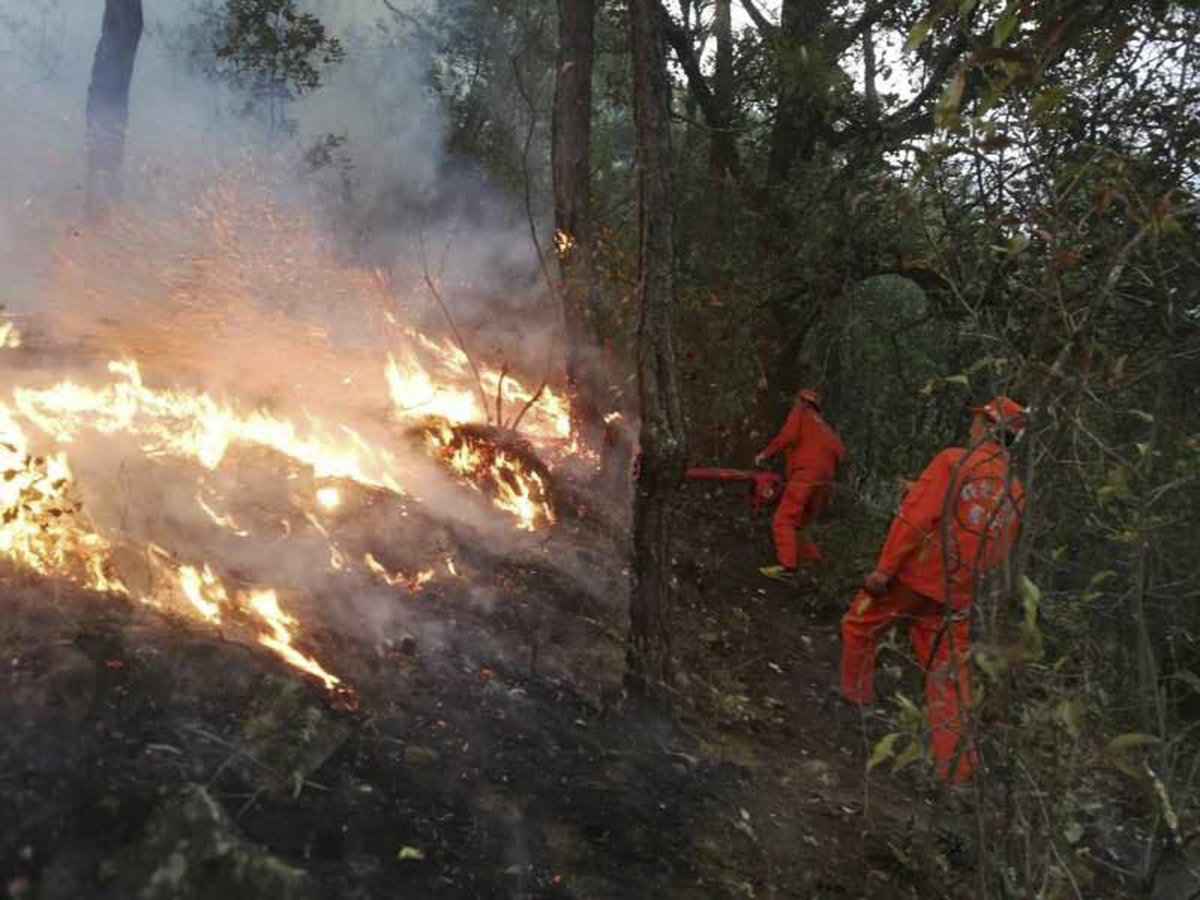 (Photo: Xinhua)
The fire in Muli County, which first broke out on March 30, was initially extinguished on April 2. Strong wind caused the fire to start up again. On Monday, firefighters successfully controlled the fire.
All firefighters withdrew to a safe area to rest after 6:30 pm Monday. On Tuesday morning, they returned to the site to continue the fight.
According to local authorities, as of Tuesday, no smoking spots can be seen now in Muli. More than 200 people will continue the clean-up to prevent reignition.
Aided by four helicopters dispersing water, the fire-fighting team tried to make an encirclement of the fire from three directions on Monday. The aircraft poured down 61 tons of water in 15 flight hours, with an additional 60 kg of fire extinguishing additive.