Researchers studying use of oxygen in Tibet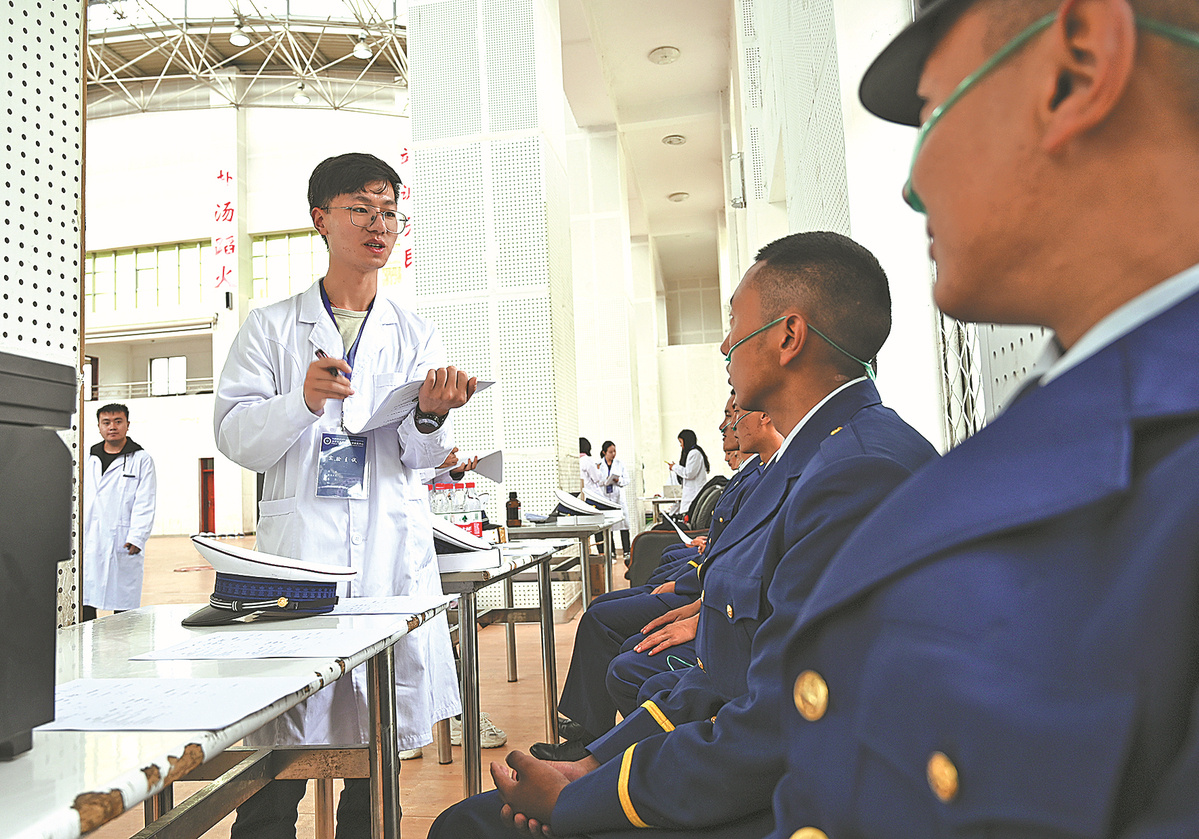 Tibet University's Plateau Brain Science Center in Lhasa, capital of the Tibet autonomous region, has launched a survey of the relationship between oxygen consumption and the health of people living at high altitudes, academics said on Wednesday.
A team from the center and the university's associated Oxygen Supply Institute will conduct a long-term survey of 150 people from fire rescue teams across the region. The average altitude of the places they are based is 3,680 meters above sea level.
Ma Hailin, a professor at the center and a leading member of the project, said the team is conducting the survey to address questions such as whether people in Tibet need access to supplementary oxygen in their daily lives, and, if so, what methods of providing it would most improve their health. Another focus will be looking into whether the provision of extra oxygen could result in people becoming dependent on it.
Li Hao, a core member of the team, said the survey is expected to achieve conclusive results in 10 years, with the current research phase lasting two months. Participants will stay on the front line for those two months to compile general physiological indexes, brain cognitive indexes, sports training indexes and other data.
"So far, the project has completed the pretesting of blood samples, based on which the volunteers will be divided into groups," Li said, adding that research on different oxygen intervention modes is underway.
On Sept 6, firefighters taking part in the study were asked to inhale oxygen via a hyperbaric oxygen chamber and an ordinary oxygen generator, and then fill out a questionnaire, Li said.
He said those being surveyed were able-bodied because there were already medical schemes and standards for oxygen use in patients in high-altitude areas. However, there were no corresponding standards for the general population in such places.
"Existing research and experiences tell us that moderate oxygen inhalation is beneficial for ordinary people living in a plateau environment, which supports brain cognitive function, such as working memory and executive function," Li said.
For physiological functions, oxygen helps improve red blood cell volume, creatinine and uric acid.
"However, this is relatively loose evidence, and a systematic study to prove the relationship between the oxygen consumption mode at high altitude and health is lacking. That's why such a study is necessary," Li said.
Firefighters were chosen as survey participants because they have similar ages, diets, training and health, which met the study's need for a homogenized sample group, team members said.
"We will continue to carry out follow-up research, including more surveys in groups with different ages and in places with different altitudes," Li said. "We expect to formulate the correct oxygen consumption standards for different altitudes."