China intensifies fight against wage defaults
BEIJING, Oct. 30 (Xinhua) -- China has intensified efforts to deal with wages in arrears for migrant workers, aiming to basically eradicate wage defaults by 2020, an official said Wednesday.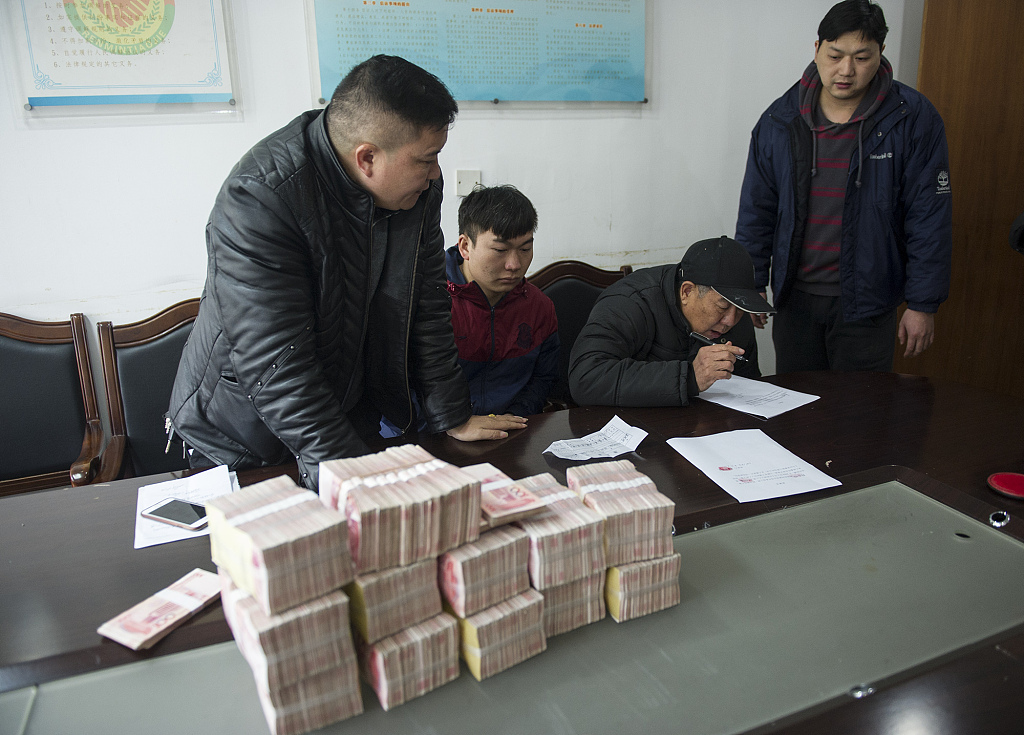 File photo: VCG
The country has made headway toward this goal as the ratio of rural migrant workers troubled by wage defaults has dropped, Wang Cheng, an official with the State Council's leading group of eradicating wage defaults for migrant workers, told a press conference.
In 2018, around 0.6 percent of surveyed migrant rural workers faced wage defaults, down from 4 percent in 2008, Wang said, citing monitoring results by the National Bureau of Statistics.
The country will carry out a winter campaign over wage defaults from Nov. 15, 2019, to the 2020 Spring Festival, said Wang.
From 2011 to September 2019, China's human resource authorities handed over 26,719 wage default criminal cases to public security agencies, and 7,674 employers were sentenced to fixed-term imprisonment or detention, Wang said.
The country's top legislature passed an amendment to the Criminal Law in 2011, stipulating that malicious wage default is a crime, and employers who intentionally withhold wages may face up to seven years in jail.
In 2017, China started to blacklist employers involved in wage defaults, downgrading their credit ratings and qualifications in tenders, Wang also noted.
In the first half of 2019, a total of 4.2 billion yuan (612.24 million U.S. dollars) in arrears was recovered and paid to about 443,000 workers, official data showed.