Podcast: Story in the Story (10/10/2018 Wed.)
People's Daily app
1539110333000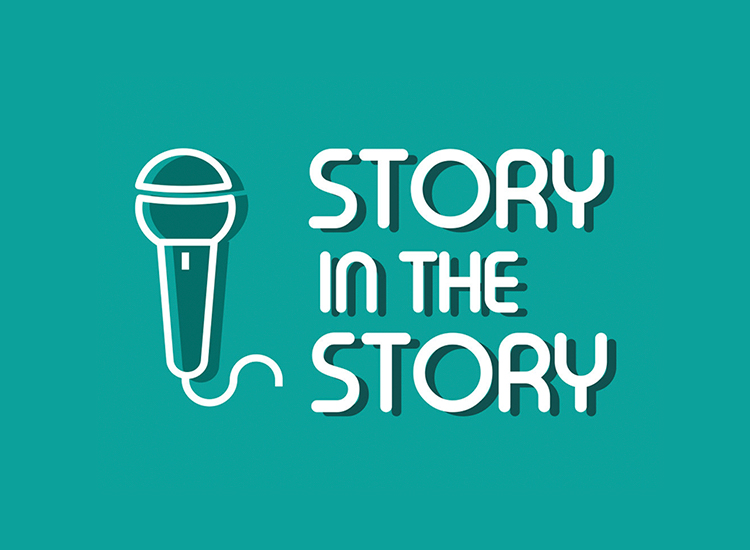 From the People's Daily app.

This is Story in the Story.
In order to empower economically disadvantaged students, almost every university in China has a student aid center to provide financial help and support systems to promote rural students' integration and adaptation.
Some school work-study schemes include posts like tutor, library assistant, and campus tour guide can prepare young people for the workforce and an urban social life.
In 2017, China spent 188.2 billion yuan ($27.5 billion) to help nearly 96 million students attend school, according to the Ministry of Education.
The funding represented an increase of 92 percent from 2011, while the number of students receiving financial support was up 22 percent in the same period, said Tian Zuyin, director of the National Center for Student Financial Aid.
Between 2012 and 2018, 520 million students received financial aid totaling 886 billion yuan.
Tian also said that education authorities and schools should protect students' privacy when assessing their families' economic conditions and giving out grants, allowing students to accept aid with dignity.
As China steps up efforts to eradicate extreme poverty by allocating more resources to poverty-stricken areas, the goal is to ensure no child in China is prevented from attending school because of poverty by 2020, according to a ministry guideline released in February.
Today's Story in the Story will look at how students are attempting to break through social boundaries with the help of financial aid and university programs.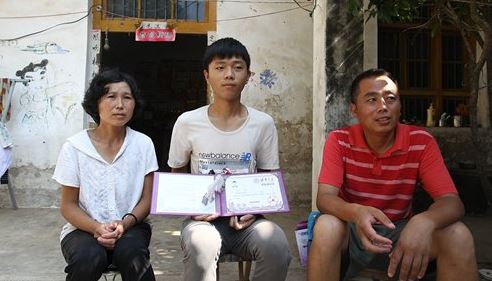 Zhang Chenyang, 17, displays his enrollment notice from Tsinghua University with his parents in Shangqiu, Central China's Henan Province. (Photo: VCG)
Wang Ying spent her last 12 years carefully crafting a strict studying schedule to ensure her entry into a prestigious university to help move herself up the economic ladder.
She survived China's fierce national college entrance exams and thought she would start a fresh chapter of her life. However, once she arrived at the university in the Chinese capital, she discovered that the way into a higher social stratum is full of barriers.
Wang, a recent graduate of Peking University, came from a remote village of Wenshui county, North China's Shanxi Province.
Even four years later, she can still recall the awkwardness and embarrassment she felt when she first joined the university's debate club in her freshman year.
"I was timid, shy, and even did not dare to talk to anymore once the debate grew sharp," Wang said.
Wang had little in common with her roommates and felt it was hard to imagine how the girls could spend her budget for a month's expenses on cosmetics.
She made efforts to improve herself from the inside out, learning about photography, art shows, or participating in speech contests while also learning how to use make-up and wear fancy clothes.
According to a January survey by the Office of Student Financial Aid of Peking University, over 50 percent of the 135 respondents who were recipients of financial aid felt they lacked confidence and were "weak" in social life.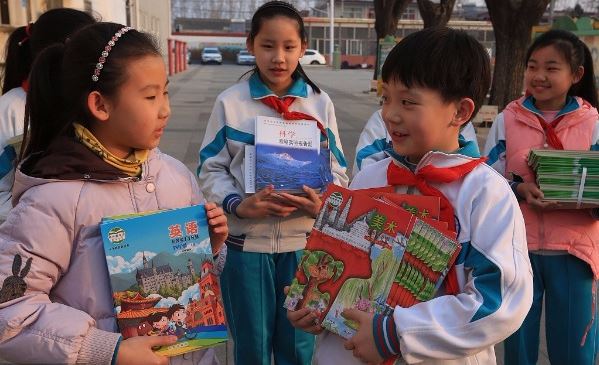 Students receive new textbooks on the first day of a new semester at a primary school in Huairou district, suburban Beijing, Feb 26, 2018. (Photo: VCG)
The Peking University aid center organizes students to go across the country every summer to visit leading enterprises or volunteer at service institutions to enrich their social experience. Since 2011, the program has organized more than 80 student teams visiting 25 provinces across the country, benefiting more than 500 students.
Peking University also initiated a special talent program that invites famous scholars or successful people to be a mentor offering one-on-one instruction to students from economically poor families.
The Renmin University of China encourages students to attend relevant training, and get certified in computer skills, English, psychology, driving and other capabilities. The university reimburses the students for the relevant expenses.
Xiao Bai, a PhD graduate of Renmin University of China, comes from a village in Xi'an, Shaanxi Province. She experienced similar awkwardness when she first came to the university.
Despite excellent grades, she completed her bachelor's and master's degrees in her hometown partly due to the pressure of tuition and living expenses. Admission into a PhD program was her first chance to come to Beijing.
When she first ran for class cadre, she was frustrated and dwarfed by some of her classmates from urban families who were more confident and had better presentation skills.
Fortunately, her superior learning ability made her more cheerful and confident. Good academic performance also brought her many study partners, which made her realize her true value.
"The division of social classes always exists," Bai said. "Receiving higher education is still the most powerful way to increase your social mobility. We can only rely on ourselves to break down barriers rather than complaining about the disparity with the rich."
(Produced by Nancy Yan Xu, Terry Guanlin Li, Raymond Mendoza, Lance Crayon, and Da Hang. Music by: bensound.com. Text from Global Times, Xinhua, and China Daily.)