China can keep promise to cut corporate burden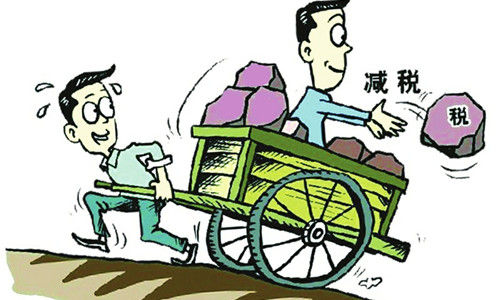 Photo: Sina
China will be able to keep its promise to cut the burden on companies by 1 trillion yuan (about 153 billion U.S. dollars) this year, minister of finance Xiao Jie said Thursday.

Since the beginning of the year, the country has implemented a proactive fiscal policy and taken measures to cut tax and fees for companies, Xiao said at a meeting on fiscal work.
New measures were taken this year to simplify the value-added tax, clear government charges on companies, and allow more small and micro companies to enjoy income tax incentives.
In March, Chinese Premier Li Keqiang said the government would strive to reduce taxes and charges by about 1 trillion yuan this year.
The ministry will make more efforts to clear and regulate charges on companies and improve the tax incentives for small companies, according to the meeting.