How smaller Chinese cities push tourism to global front?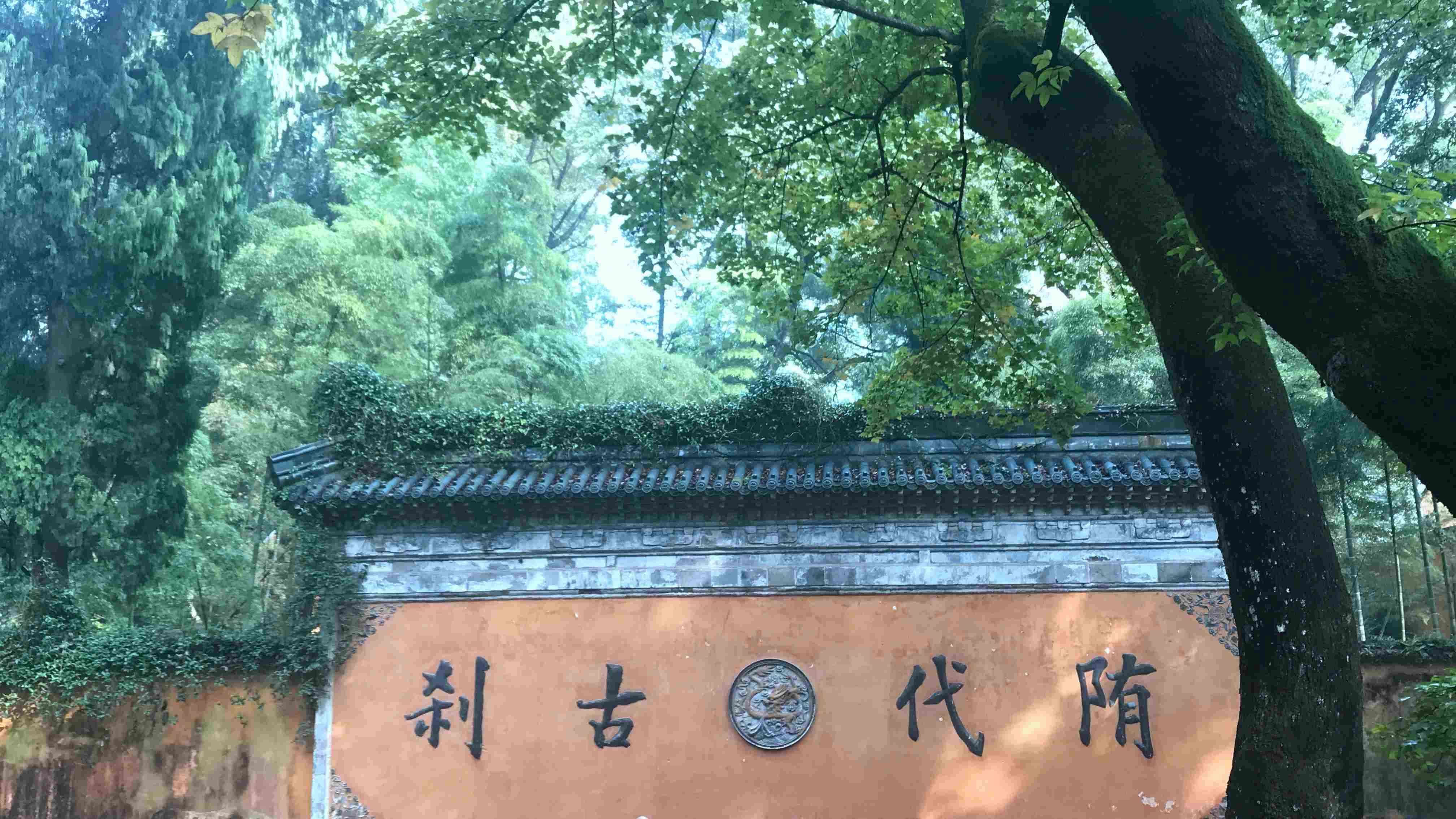 Guoqing Temple in Tiantai Mountain. /CGTN Photo
Unlike popular destinations such as Beijing, Shanghai and Hong Kong, smaller Chinese cities are still relatively unknown to many foreigners. Cities like Taizhou in east China's Zhejiang Province have started taking innovative action to attract more international visitors.
The famous folk hero Ji Gong Buddha, also known as "Chan Mater Daoji," has its residence in Taizhou. Ji Gong was bestowed with supernatural powers, which he used to help the poor and advocate justice. On the other hand, he was known for violating Buddhist rules by drinking alcohol and eating meat.
Ancient Buddhist temples, majestic mountain scenery, and top-of-the-line cuisine are just a few travel highlights waiting for visitors from home and abroad.
To better showcase the city legacies, local officials invited 50 travel agency CEOs from 10 countries around the world. Misha Jovanovic is the founder of a California-based travel agency Misha Tours. He has traveled to 45 countries over the past 45 years.
But he says Taizhou is something entirely new. In two days' time, he has already walked over 23 kilometers, which was a record for the 70-year-old. "I know Yosemite (National Park) is Yosemite. But I thought we cannot do what we did on the first day, climbing and seeing the beautiful scenery. That doesn't exist in Yosemite, it's something different," said Jovanovic.
Taizhou is just a short drive from major Yangtze River Delta hubs like Shanghai and Hangzhou and is often overlooked by foreign tourists. That's why the local government decided to give experiential marketing a try.
Chen Jiyi is the deputy chief of Taizhou Tourism Administration. He says the government has been planning the tour since last year. At the beginning of this year, Taizhou government allocated a special budget for the project.
"There are many ways to attract foreign visitors such as advertising and offering preferential policies. But rather than these indirect ways, we are offering tourism experiences. By experiencing a bit of everything in this city, we can let overseas travelers see for themselves," said Chen.
Ancient Gouqing temple on Tiantai Mountain, scenic landscapes around Xianju Mountain, Taizhou's Jigong Buddhist Temple, and the very best of Taizhou cuisine, are all unique travel experiences seasoned tourists a lot to talk about.
"Our mountains and the mountains in this region differ very much. So I think many people in Russia can come watch these mountains and traditional Buddha temples."
Anastasia Dunayevskaya, Russia
"Korean people love mountain-climbing. I believe they will enjoy the good air and breathtaking scenery here. Now many Koreans still have no idea of Taizhou. That's my job to promote it."
Kim Haneul, South Korea
"So no direct flight here. You need to go to Shanghai and make a transit or whatever, or maybe train."
Raymond Cheung, the Netherlands
Experiential marketing gives industry leaders a chance to sit down together, share their experiences, and develop future plans. Taizhou still has a long way to go to promote tourism abroad as just around 100,000 overseas travelers visit the city each year. Innovative marketing campaigns like experiential tours could prove to be the key to help small Chinese cities like Taizhou finally go global.