China's desert-fighting region to afforest 860,000 ha in 2019
HOHHOT, April 9 (Xinhua) - Inner Mongolia Autonomous Region, lying at the forefront of China's fight against desertification, will afforest over 860,000 hectares in 2019, local authorities said Tuesday.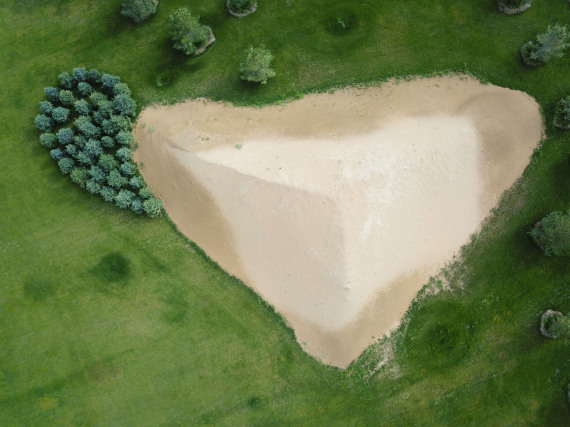 Aerial photo taken on Aug. 1, 2018 shows a sand dune reserved by an eco-technology center at the Kubuqi Desert in Inner Mongolia Autonomous Region. (Photo: Xinhua)
In recent years, Inner Mongolia has completed an afforestation project of more than 666,700 hectares every year, accounting for one-ninth of the national total.
The region's afforestation efforts will consolidate its role as an important ecological barrier protecting northern China, said Mu Yuan, director of the regional forestry and grassland bureau.
Apart from over 860,000 hectares of forests, the region will also plant over 2 million hectares of grass this year.
The ecological restoration of major grasslands and the quality of afforestation are also highlighted by the region.
Data shows that Inner Mongolia now has more than 26 million hectares of forests. Its forest coverage rate has risen by 1.07 percentage points to 22.1 percent from 21.03 percent in 2013.
Inner Mongolia is home to several large deserts such as Badain Jaran, Tengger, Ulan Buh and Kubuqi. The decrease of sandstorms in northern China has been credited to its success in taming desertification in recent decades.