Cinemas ordered to refund high service fees for "Avengers: Endgame"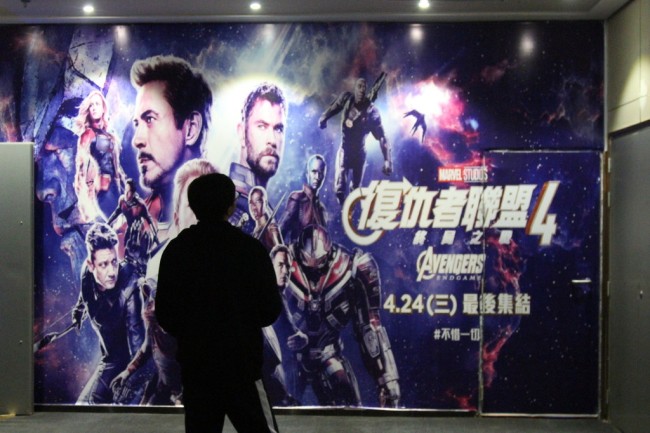 A man stands in front of the poster of "Avengers: Endgame" in a cinema. (Photo: IC)
The China Film Bureau has found that some cinemas charged unreasonably high service fees to people buying tickets for Marvel's latest superhero film "Avengers: Endgame", and has ordered them to refunds the fees to ticket holders, reports the Shanghai-based news agency The Paper. The move comes after the film bureau received a large number of complaints from ticket buyers.
Tickets for "Avengers: Endgame" were found to be more expensive than tickets for other imported films because cinemas had substantially raised their service fees for these customers. In recent years, the ticket service fee has been around 5 yuan. This fee pays for the maintenance of the ticket sales platform and costs such as SMS notifications for customers. However, in one case, a cinema was charging customers a 350 yuan service fee for a 150 yuan ticket.
In response, the China Film Bureau has also issued a notice to regular and IMAX cinemas saying that the service charge cannot exceed 10 percent of the cost of a ticket, while for VIP cinemas the service fee is capped at 30 percent.