Shanghai tourists sites, museums reopen after Typhoon Lekima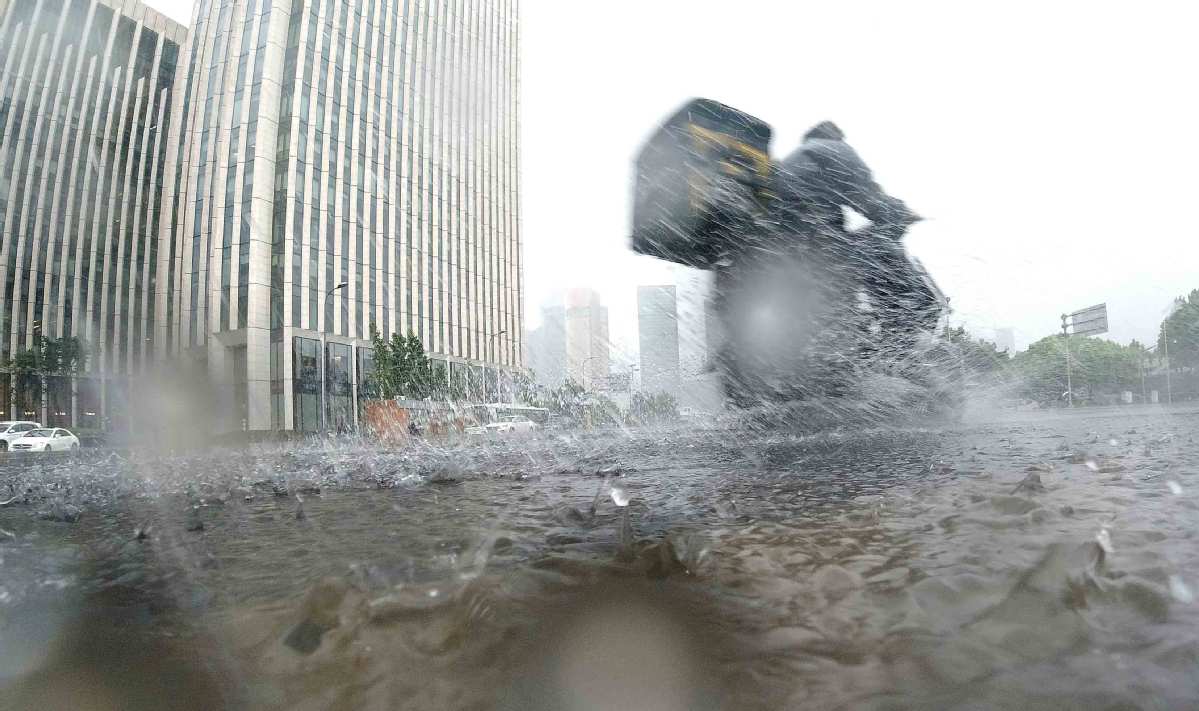 A deliveryman rides a motorbike in the rain in Shanghai on Aug 10, 2019. (Photo: Xinhua)
SHANGHAI -- Over 15 of Shanghai's popular destinations, including the Shanghai Wildlife Park, Shanghai Center and the Shanghai Museum reopened Sunday after typhoon Lekima left the city.
The sky cleared up in the business hub on Sunday as Lekima headed north through Jiangsu and Shandong provinces.
Typhoon Lekima, the ninth typhoon of the year, made landfall in the city of Wenling, the coastal areas of eastern Zhejiang Province, at 1:45 am Saturday morning, according to the National Meteorological Center.
Anticipating typhoon damage, Shanghai closed many of its popular tourist sites including parks and museums for safety reasons starting from Aug 9. A total of 92 scenic sites, parks and resorts as well as museums were closed on Saturday.
On Sunday, 70 tourist sites remained closed for safety checks and are scheduled to reopen on Monday or Tuesday, said the municipal's cultural and tourism bureau.