How dangerous is an overcharged electric bicycle?
People's Daily app
1522562742000
Four people were killed in a fire at an electric bike shop in Beijing early Sunday, according to a statement from the Beijing Municipal Fire Bureau.
The fire broke out at 1:23 a.m. at a shop in Haidian district and spread over 50 square meters. It was put out shortly before 2 a.m. The cause of the fire remains unknown.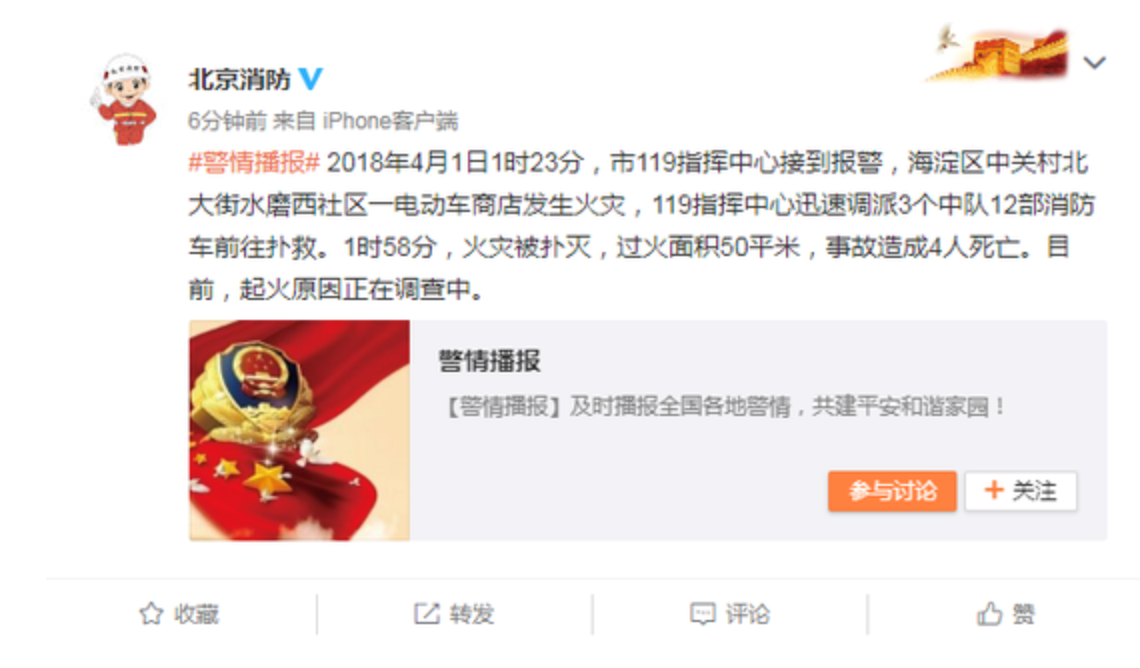 Weibo Notice of the Beijing Municipal Fire Bureau
How dangerous Is an overcharged electric bicycle?

Evidence shows that electrobicycle-triggered fires are deadly, because the fire temperature can reach over 1,000℃ within 3 minutes and toxic gas spreads to the whole room within 30 seconds.
According to a recent CCTV survey, the culprit of around 80% of such fires are the overcharged batteries of electric bicycles. When overcharged, batteries are more likely to trigger explosions and release toxic fumes, further causing casualties and damage.
So, what can be done to prevent such tragedies?

According to a notice issued by the Ministry of Public Security in 2017, electric bicycles should be parked in proper places and charged appropriately: No parking or charging of in public aisles, staircases, private rooms or in emergency exits.

Notice issued by the Ministry of Public Security
Here are some preventive measures:
First, change the bicycle batteries regularly.
Second, charge your batteries based on user instructions. Pay attention not to charge your electro bicycles at night, because the long hours of a night will more likely overcharge the batteries.
Third, make sure that your charger's voltage matches your battery's voltage.
Fourth, never charge the battery at home.
So, are you now prepared for your right charging after reading this article?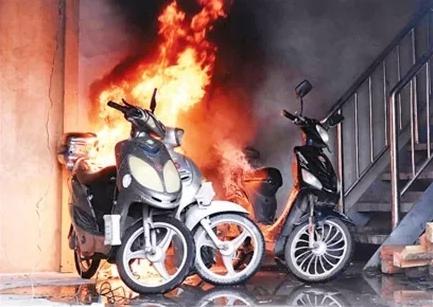 File Photo