China, Africa to continue to support each other, strengthen cooperation: FM
Global Times
1610366486000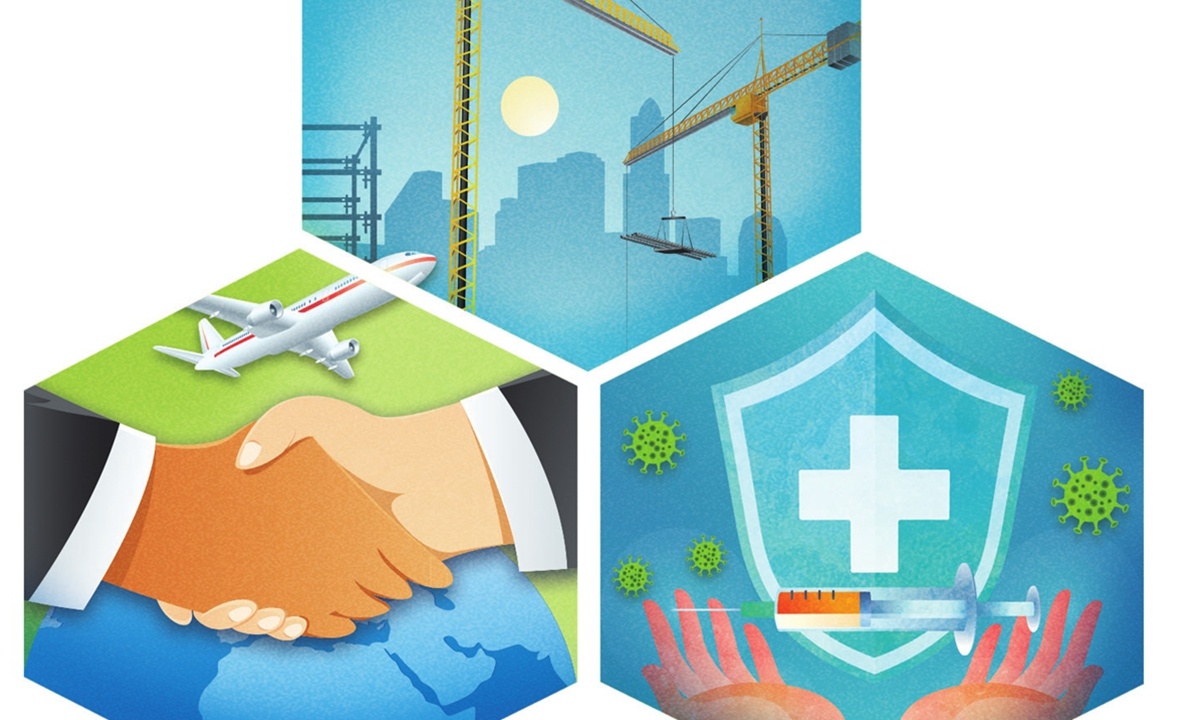 China and Africa will strive to strengthen cooperation and coordination in global and regional affairs, China's Foreign Ministry said on Monday, noting that supporting African development is a shared responsibility of the global community, and Africa is a stage for global cooperation, rather than a battleground for major powers.
The comments come as Chinese State Councilor and Foreign Minister Wang Yi concluded his trips on Saturday to five African nations, namely, Nigeria, the Democratic Republic of the Congo, Botswana, Tanzania, and Seychelles.
During the visit, Wang held meetings respectively with leaders and foreign ministers from the five African countries, and a series of notable results have been achieved and were warmly welcomed by African counterparts, ministry spokesperson Zhao Lijian told a regular press conference on Monday.
Wang has followed that tradition that Chinese foreign ministers chose Africa for their first visit every year, reflecting that China attaches great importance to Africa, and its ironclad friendship with African countries, said the spokesperson.
This visit also shows that China always stands with developing countries, and has fostered deepening friendship, mutual trust, and a shared vision of promoting cooperation and building consensus, Zhao said.
Zhao said the two sides also vowed to strengthen cooperation in anti-pandemic efforts and the furtherance of the Belt and Road Initiative.
In the context of a century of change and the pandemic situation, facing the countercurrent of unilateralism, protectionism and power politics, China and Africa are committed to firm support for each other, jointly safeguard national sovereignty and national dignity, defending the right to development, advocate true multilateralism and will oppose any external interference, Zhao said.
Looking forward to the future, China and Africa will work together to further strengthen strategic collaboration, enhance mutually beneficial cooperation in various fields, intensify cultural exchanges, strengthen coordination of multilateral affairs, and work together to forge a closer China-Africa community, said Zhao.